Birds of Ecuador – Field Guide
This is the interactive mobile field guide version of The Birds of Ecuador by Robert S. Ridgely and Paul J. Greenfield. Like the paper edition, it is the most complete and authoritative field guide to the more than 1600 bird species found throughout Ecuador. Every distinct plumage is covered in superb, high-quality color illustrations. This mobile version includes all of the content included in the print edition, and much more.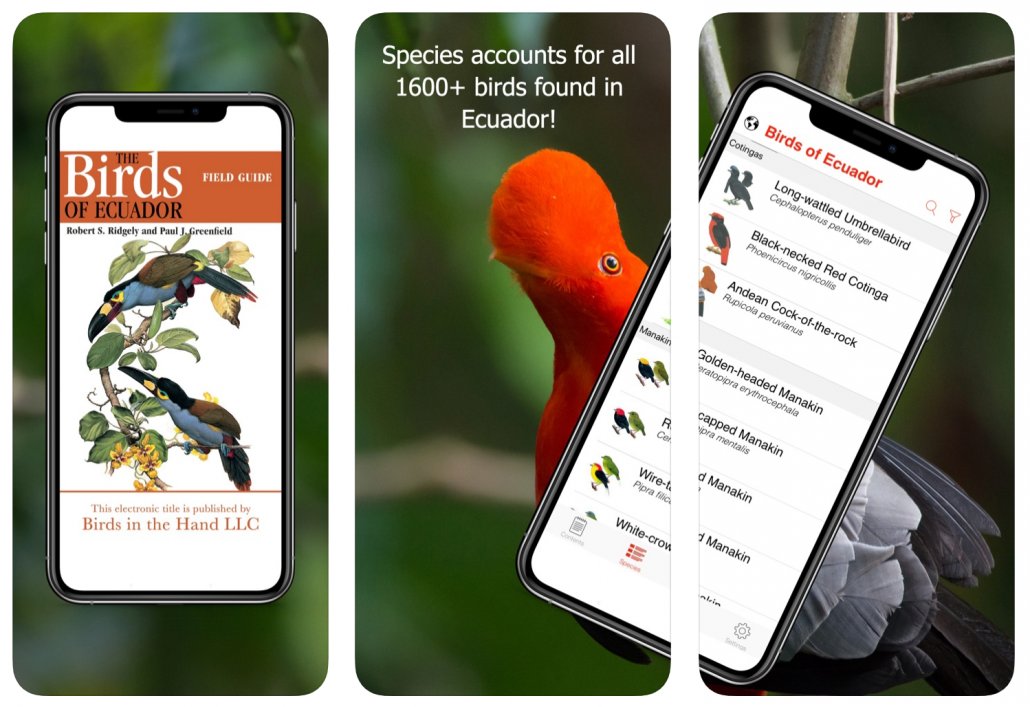 Ecuador is renowned for its unique habitats and diversity of wildlife. It attracts birders and nature seekers from around the globe. The book's authors write "Nowhere else is such an incredible avian diversity crammed into such a small country." Now it is easier than ever to sort through the abundance of Ecuador's beautiful birds.
This easy-to-use application comes equipped with concise species descriptions, range maps, audio of bird songs and calls, and detailed illustrations. Birds of Ecuador simplifies bird identification with an interactive Smart Search tool, and it makes it easy to keep track of bird sightings with an updatable life list. This app is an important and must-have tool for all bird enthusiasts traveling in Ecuador. It is also useful in surrounding countries such as Peru, Colombia, Bolivia, and the Brazilian Amazon.

FEATURES:
• Detailed species accounts for all of Ecuador's 1600+ bird species
• Audio recordings for over 1500 species to help identify unknown bird calls in the field or to study for an upcoming trip
• Gorgeous illustrations for every species, showing all major plumages, morphs, and geographic variations.
• Interactive Smart Search tool helps narrow down birds by region, color, size, and habitat
• Sort birds by region or filter the species list to only show birds nearby you.
• Easily keep track of your Ecuador Life List

This electronic title is published by Birds in the Hand, LLC. and the audio recordings were compiled and edited by Neils Krabbe.