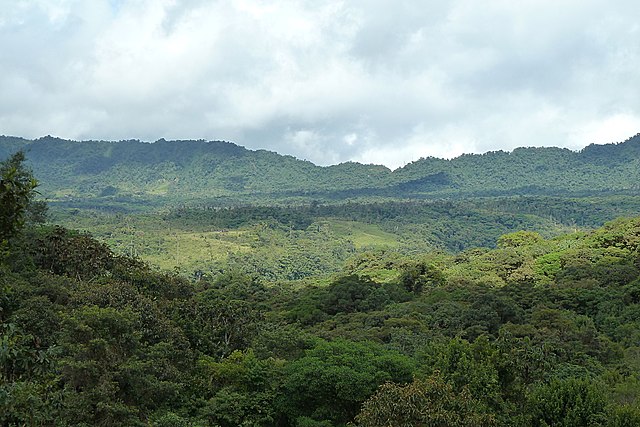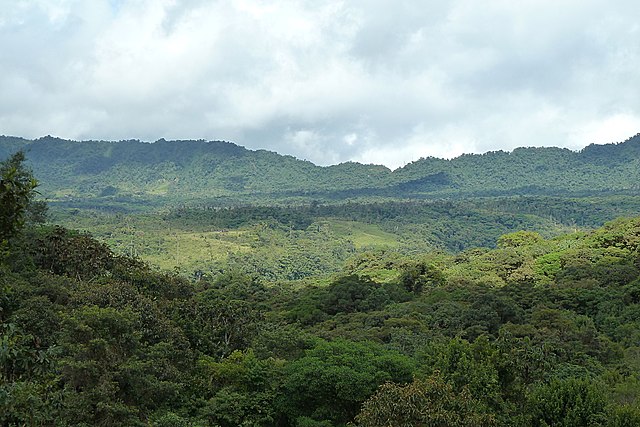 As the clock struck midnight on October 8th, 2015, four birders set out from Cabañas San Isidro, Ecuador, to try and set a birding world record. Specifically, they intended to break the record for most species identified in a single day—a Big Day.
Big Days are usually conducted under strict guidelines, and the Ecuador team followed the American Birding Association (ABA) rules. As such, their Big Day consisted of a single-team effort in which the primary objectives are "(1) to identify as many bird species as possible during a single calendar day and (2) to strive to have all team members observe and identify all species recorded." To qualify as a Big Day Count, all counting must be conducted within a single 24-hour period, on a single calendar day. There are no guidelines on where the count can be performed.

The Ecuador team—Dušan Brinkhuizen, Rudy Gelis, Mitch Lysinger, and Tuomas Seimola, all professional bird guides—had long planned for their Big Day. Rudy had attempted a Big Day in southeastern Peru on foot only in the early 2000s with Patrick O'Donnell, and they fell short by well over 100 species. Dušan and Tuomas had dreamt of the chance of a Big Day in Ecuador for years.
Interview of Dusan Brinkhuizen from George Paul on Vimeo.
In the months leading up to the count, Rudy promoted the team with a GoFundMe page, raising money to support their efforts. During the week before the count, Dusan coordinated with Rudy and Tuomas to go birding every day from 3 am to 2 pm; Mitch showed up as a pinch hitter the day of the event. During their preparation, the team honed their bird identification techniques, went through the ABA rules with a fine-toothed comb, and planned their route in excruciating detail—every minute counts during a Big Day.

The team's goal was simple: break the Big Day world record set by a group of scientists from Louisiana State University in 2014. The target? 355 species—in a single day.
The Big Day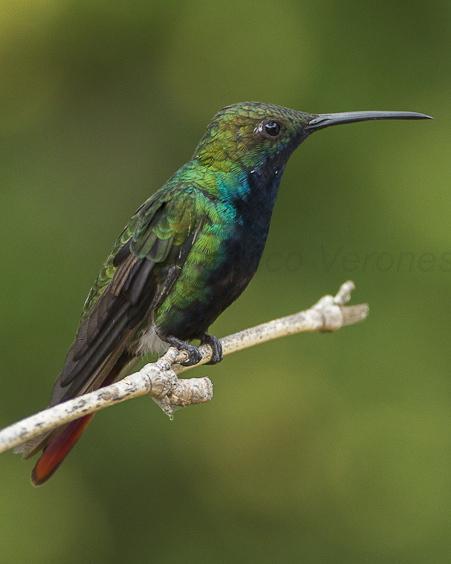 The team chose Ecuador for their Big Day location for two reasons. First, they all love the country and have extensively documented birds there for many years. Second, and most importantly, was Ecuador's incredible biodiversity. With coastal rainforests, the daunting spine of the Andes Mountains, and a vast Amazon forest in the east, Ecuador is home to a stunning elevation gradient and range of habitats.

The count kicked off looking for owls in the heart of Ecuador's cloud forest, about a two-hour drive from Quito on the eastern slope of the Andes. By dawn (around 5 am), the team had driven into the Amazon, looking for birds wherever they could find them. Shortly after arriving in the Amazon, things really started to pick up with the onset of the dawn chorus. By this time, the team was on the Napo River, detecting species left and right, by sight and sound.

Eventually, the birders returned to the cloud forest and continued to the high Andes. Near sun-down, Dušan, the official recorder, knew they had already bested the record (with over 380 species already on their list), but he kept this secret from his teammates to keep everyone's energy high for the day's final big jump: a short flight to the coast.

Most teams complete a Big Day using only a car while others avoid motors and only use canoes, bicycles, and their feet. There are no rules against flying, however, and the team used that to their advantage. That evening, after catching a commercial flight in Quito, the team added another 39 birds from a wetland near salt flats on the Pacific coast.
The Final Count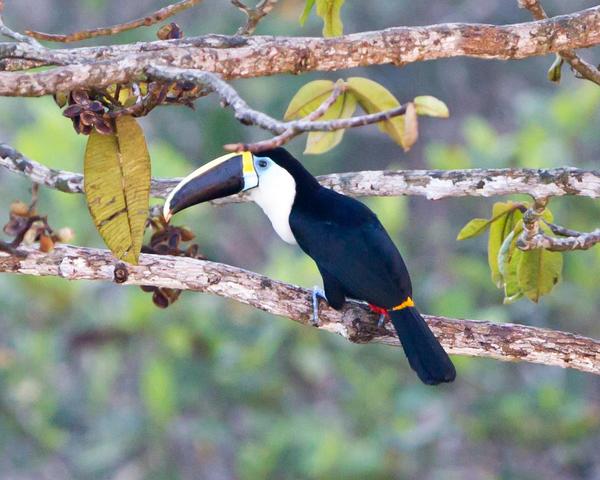 By the end of the Big Day, the Ecuador team had identified 431 countable species of birds. The total shattered the previous record by more than 70 species. Of the 431 species identified, 305 (70.8%) were seen, 126 (29.2%) were heard-only, and 415 (96.3%) were observed by all four team members.

In total, the team covered 239 miles (385 kilometers) by car and 233 miles (375 kilometers) by plane. They traversed 12,960 vertical feet (3,950 meters).

"It was brutal," Rudy recalled. "Over-the-top energy, crazy adrenaline. It was a frenzied mix of jogging, running, walking, driving, all while visually searching and listening intently for 24 hours."
Interview of Rudy Gelis from George Paul on Vimeo.
Big Day Advice
If you're planning on doing a Big Day this year or in the future, here are some of Rudy Gelis' tips for success.

Don't eat much, just snack.
Know where things are sleeping so you can find them when they wake up.
Determine what time of year has the highest diversity for your locale. When you do, pinpoint the date with the highest probability for shorebirds and warblers.
Contact someone in one of the ornithological societies and enlist their help (eBird, Audubon Society, etc.).
Try to include young folks however you can.
Be honest: If you make things up, you'll get burned. Remember that extraordinary claims require extraordinary evidence.
Don't compare yourself to the global Big Day efforts. Test yourself locally.
Think about the weather and thermals to get soaring raptors and think through when owls are vocalizing.
Make it fun as well as challenging. Whether that is traveling without motors—Ted Parker and Scott Robinson accomplished the incredible feat of observing 331 species in a single day by foot and canoe—or testing yourself in new habitats, use the opportunity to push yourself.
More Resources
Interview with Dušan Brinkhuizen
http://www.birdseyebirding.com/wp-content/uploads/2019/05/whitethroated_toucan_berkoff.jpg
480
600
Aaron Sidder
http://www.birdseyebirding.com/wp-content/uploads/2015/02/logo-uppercase.jpg
Aaron Sidder
2019-05-02 15:30:21
2019-05-02 17:28:23
Breaking the Big Day World Record in Ecuador