From coast to coast and from Mexico to Canada, 2020 is filled with exciting birding festivals and events. We have compiled all that we could find for the year in the hopes that you can find an event near you to attend. Happy birding!
---
January 2020
February 2020
March 2020
April 2020
May 2020
June 2020
July 2020
August 2020
September 2020
October 2020
November 2020
December 2020
---
JANUARY 2020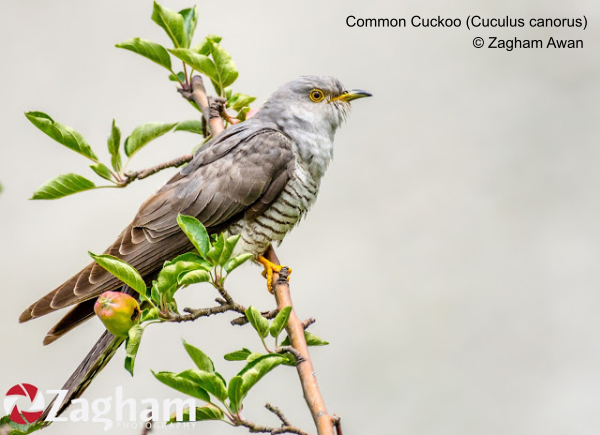 North Shore Birding Festival
January 16-20, 2020 — Mount Dora, Florida
The North Shore Birding Festival is perfect for birders visiting Florida or locals wanting to learn more from knowledgeable birding guides. Add to your life list at an amazing birding area, the 20,000-acre Lake Apopka North Shore, where 360+ species have been sighted, more than any other inland location. Four full-day trips and 16 half-day trips are offered, along with keynotes and dinners. For details and registration, call Orange Audubon at 407-637-2525 or visit our website or Facebook page: https://www.facebook.com/northshorebirdingfestival.
Everglades Birding Festival
January 16-20, 2020 — Davie, Florida
Explore the unique Everglades ecosystem while searching for 150 plus species.A focus on gaining advanced birding skills with daily mini-workshops, small groups, and expert guides. Keynotes, Dinners, and Evening Programs. Full-day field trips to Corkscrew, STA 5, Upper Keys, South Dade, Everglades National Park, and more. Target species: Snail Kite, Short-tailed Hawk, Limpkin, Painted Bunting, Red-whiskered Bulbul, Gray-headed Swamphen, Common Myna, Egyptian Goose, Burrowing Owl, Wood Stork, Roseate Spoonbill, Prairie Warbler, White-winged Parakeet, and Nanday Parakeet. Contact: Paddy Cunningham, 754-201-1141, (954) 805-6810, birdpaddy@yahoo.com
Morro Bay Winter Bird Festival
January 17-20, 2020 — Morro Bay, California
Morro Bay is a Globally Important Bird Area, located halfway between Los Angeles and San Francisco on the Pacific Flyway. Over 200 bird species have been seen during the festival weekend! The festival includes keynotes, field trips, workshops, bazaar, and family day. Saturday and Sunday keynotes to be announced. Registration opens early November. Contact: 805-234-1170, registrar@morrobaybirdfestival.org.
21st Annual Snow Goose Festival Of The Pacific Flyway
January 22-26, 2020 — Chico, California
See the beauty and experience the excitement of avian migration at this action-packed 5-day festival that celebrates the remarkable journey of millions of waterfowl and thousands of raptors that migrate along the Pacific Flyway and call Northern Sacramento Valley their home during the winter months.
17th Annual Eagles & Agriculture
January 23-26, 2020 — Minden, Gardnerville, & Genoa, Nevada
Wings of Winter Birding Festival
January 24-26, 2020 — Tennessee National Wildlife Refuge, Springville, TN
The Third Annual Wings of Winter Birding Festival is hosted by the Friends of Tennessee National Wildlife Refuge who partners with national and state agencies and organizations in the area. The Festival focuses on birds around the Kentucky and Barkley Lake area in western Tennessee and Kentucky. Dozens of volunteers and agency staff have worked to create an unforgettable weekend experience for any level birder. You will walk away with new tips and tricks from your guides to make you an even better birder.
---
FEBRUARY 2020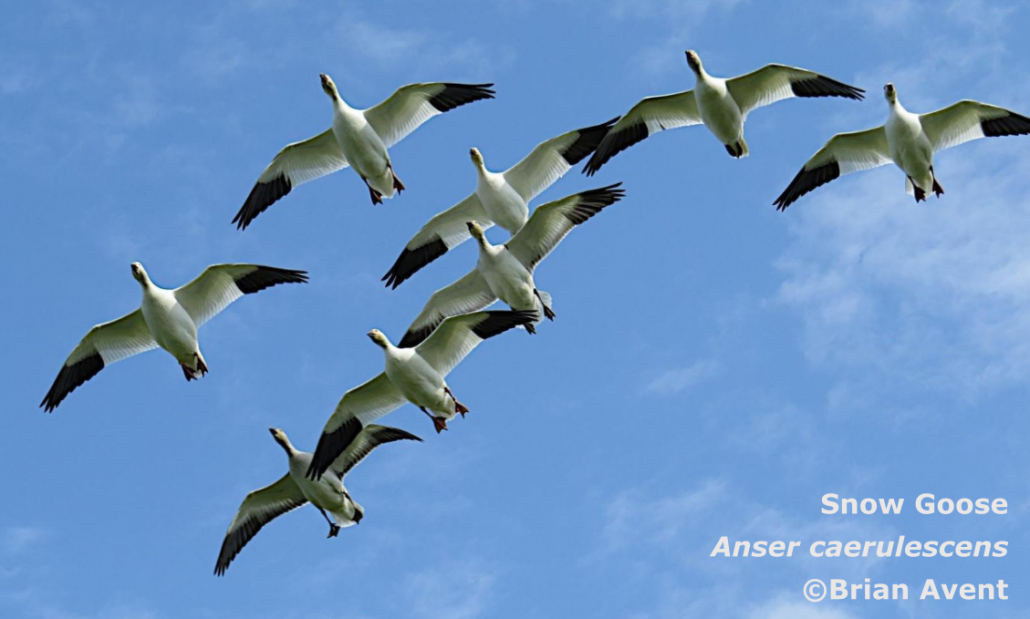 Galt Winter Bird Festival
February 1, 2020 — Galt, California
The 13th Annual Galt Winter Bird Festival advances public awareness of the conservation of the region's wildlife. This area is a critical stop for many important species of birds commuting on a diverse chain of habitats called the Pacific Flyway. In addition to these magnificent migrating birds, hundreds of bird species call Galt and its surrounding cities home. The festival brings tours, vendors, programs, and presentations for guests to enjoy. There will be wildlife entertainment for all ages, art, food and more! Over 1,200 attendees enjoyed our last festival. Contact: Jackie Garcia, jgarcia@ci.galt.ca.us.
Cumberland County Eagle Fest
February 1, 2020 — Mauricetown, New Jersey
8th Laredo Birding Festival
February 5-8, 2020 — Laredo, Texas
The Laredo Birding Festival highlights over 200 species of spectacular birds. Laredo is a dynamic city that bridges two cultures and plays host to pleasant winter weather; while also being the crossroads of eastern, western, and neotropical birds. Birders will encounter lovely vistas along the Rio Grande; access to nearly two dozen historic South Texas ranches; and experience quality field trips in small intimate groups led by professional field guides! The upcoming Festival kicks off on Wednesday, February 5, 2020, at the Laredo Center for the Arts, during the Birds, Beer and Cheer mixer and Birds of the Brush art exhibit opening. The festival is hosted by the Rio Grande International Study Center, the Monte Mucho Audubon Society, and the Laredo Convention & Visitors Bureau. For more information, visit our website or call (956) 718-1063.
High Plains Snow Goose Festival
February 6-9, 2020 — Lamar, CO
Come see the Snow Geese as the migrate through Colorado! Tours, silent auction, trade show & craft fair, programming, banquet, and more. Great change to meet other birders. Contact: highplainssnowgoose@gmail.com
Teatown Hudson River EagleFest
February 8, 2020 — Croton-on-Hudson, New York
The bald eagle's return to the Hudson Valley after being on the brink of extinction is one of the great conservation success stories of our time. Join us at Croton Point Park as our region's bald eagles descend upon the Hudson River as part of their winter migration. Celebrate the return of this magnificent bird with live bird-of-prey shows, educators with viewing scopes observing wild eagles, children's activities, food trucks, and 25+ environmental organizations — all in heated tents!
41st Annual Winter Wings Festival
February 13-14, 2020 — Klamath Falls, Oregon
The Winter Wings Festival is produced by Klamath Basin Audubon Society volunteers with support from sponsors, grants, and participant registration fees. Proceeds from this festival support local grants to teachers and other entities for outdoor education and community nature-related projects. Typically the reported species at the festival number about 120 – 133. Here is our 2019 festival bird species count.
Eagle Expo And More
February 13-15, 2020 — Morgan City, Louisiana
Boat tours in various waterways, presentations by wildlife & birding experts, photography seminar and social with guest speaker.
Nebraska Crane Season
February 15 – April 15, 2020 — Gibbon, Nebraska
24th Annual Whooping Crane Festival
February 20-23, 2020 — Port Aransas, Texas
This festival is a one of a kind event, focused on the Whooping Crane-the rarest of cranes and one of the most endangered birds in the world. The festival is open to birders, photographers, families, and anyone who loves the outdoors and nature-related activities.
California Duck Days
February 22, 2020 — Davis, California
California Duck Days is a family oriented, community-based outdoor festival with activities for people of all ages. Field trips are led by some of the region's most experienced birders and naturalists. On-site activities for families include interactive exhibits, wetland themed arts and crafts, trout fishing in our ponds, and much more.
San Diego Bird Festival
February 26 – March 1, 2020 — San Diego, California
Join us for activities, live bird presentations, interesting workshops, and guided bird walks for the whole family. If you are interested in being a sponsor or a vendor in 2020, please contact Jen Hajj at hajj@sandiegoaudubon.org. If you are a San Diego Local and would like to participate as a volunteer, contact us.
---
MARCH 2020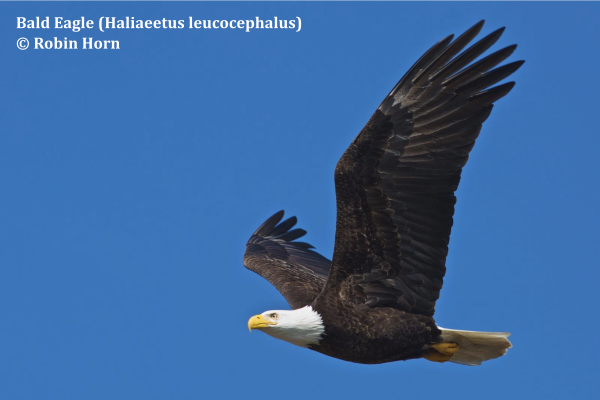 SOAR With the Eagles
March 1-29, 2020 — Wabasha, Minnesota
SOAR With the Eagles is the National Eagle Center's annual festival that celebrates the spring Bald Eagle migration along the Mississippi River. During weekends in March, visitors enjoy a variety of special programming hosted by the National Eagle Center. The festival includes animal presentations, nationally renowned flying bird shows, environmental exhibits, demonstrations by the DNR and US Fish and Wildlife Service, Native American crafts, wild eagle viewing, and much more! There is programming for all ages and exciting opportunities to experience and learn new things about the natural world! Contact 651-565-4989 or info@nationaleaglecenter.org.
Vallarta Bird and Nature Festival
March 4-8, 2020 — Puerto Vallarta, Mexico
Our Mission: To Spark Awareness for Birds and Nature and To Inspire People to Act to Conserve Birds and Nature For Its Ability to Enrich Our Lives. The World Renowned Vallarta Botanical Garden Is Surrounded By The Beautiful Bird-Rich Mountain Landscape Of Cabo Corrientes, located 24 Km (15 Miles) South of Puerto Vallarta. All Tours, Workshops, And Presentations Have Spanish and English Speakers.
Friends of Goose Pond Marsh Madness Sandhill Crane and Migratory Bird Festival
March 6-7, 2020 — Linton, Indiana
The festival will kick off Friday night with a social hour and dinner, live/silent auction, and guest speake Saturday festivities are at the Linton Humphrey's Park from 8 am to 4 pm with Guided Bus Tours, Education Workshops, Craft Vendors, Art Exhibit by the Indiana Wildlife Artists, Birds of Prey Exhibit, Amphibian Exhibit, and Food Vendors. Contact: mail@friendsofgoosepond.org or visit our website or Facebook page (Friends of Goose Pond).
International Festival of Owls
March 6-8, 2020 — Houston, Minnesota
Immerse yourself in owls at the only annual, full-weekend, all-owl festival in North America. Highlights include seven species of live owls (including a Snowy Owl and a flying Barn Owl), owl prowls to call in wild owls, a birding and natural history bus trip, and learn from owl experts from around the world. Families can build an owl nest box, dissect an owl pellet, make a variety of owl crafts, buy owl merchandise, enjoy owl art and photography, and have a hoot eating owl-themed food. The whole city of Houston gets involved! Contact Karla Bloem, 507-896-6957, karla@internationalowlcenter.org.
---
APRIL 2020
---
MAY 2020
---
JUNE 2020
---
JULY 2020
---
AUGUST 2020
---
SEPTEMBER 2020
---
OCTOBER 2020
---
NOVEMBER 2020
---
DECEMBER 2020
http://www.birdseyebirding.com/wp-content/uploads/2019/02/Birders_visit_Fort_Indiantown_Gap_wikimedia.jpg
795
1200
amanda
http://www.birdseyebirding.com/wp-content/uploads/2015/02/logo-uppercase.jpg
amanda
2020-01-21 14:30:32
2020-01-21 14:32:09
Birding and Birdwatching Festivals and Events in 2020