From this July to the end of September, birdseye.photo was flooded with hundreds of beautiful photos of birds endemic to South America for our summer photo contest. We got dozens of parrots, tanagers, gulls, owls, ducks, woodpeckers, hummingbirds, hawks, herons, and so many more! It was extremely difficult to pick just three winners, but here we are.
The BirdsEye team collected our ten favorite photos, then consulted professional photographers to choose the final three.
Here, along with a short story about each photo, are the winners.
FIRST PLACE
Debbie Reynolds, Sunbittern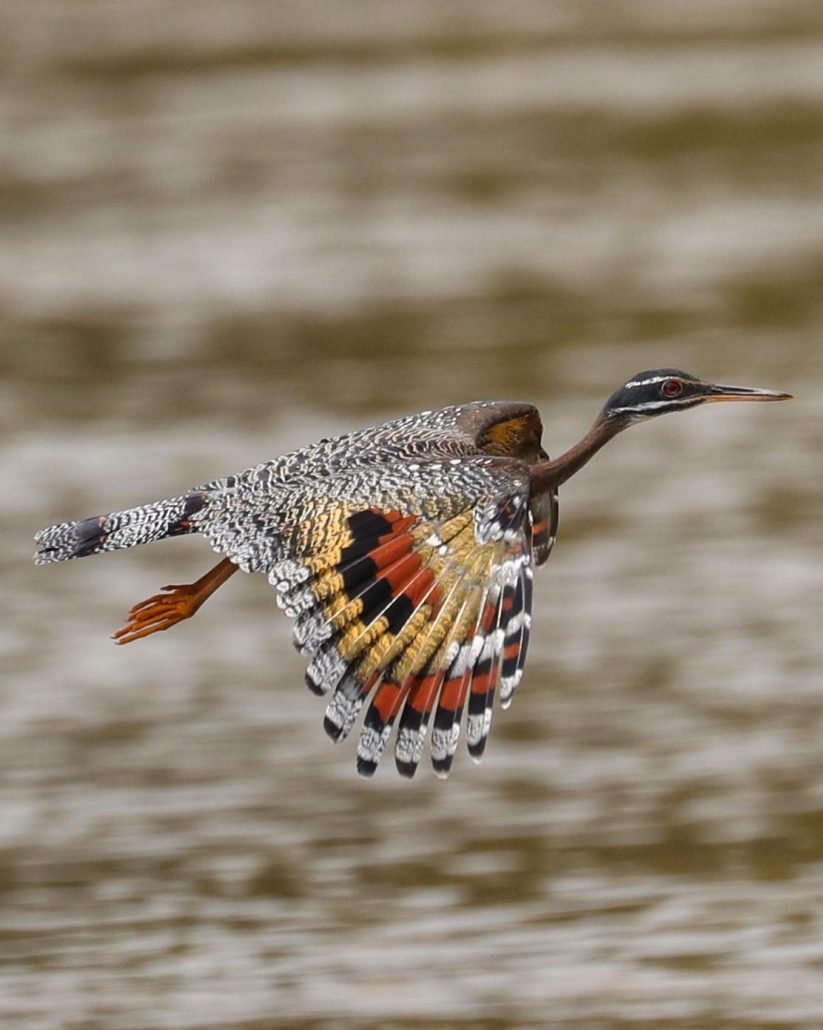 Debbie's story: "I love "shooting" birds, and just happened to be going to the Pantanal in September, saw your email asking for shots of South American Birds, and thought I would send you a few of my favorites.
"This photo was taken on the Cuiabá River, where we stayed at the end of the Transpantaneira Highway at the Hotel Pantanal Norte. We were riding in an 8 person boat up and down the river, looking for birds and mammals, and spotted this Sunbittern on a sandbar, just getting ready to take off.
"The boat was bouncing around, but I managed to lock my camera onto the bird before it took off, and it happened to fly right in front of the boat. I was using my Canon EOS 5D Mark IV camera, with a 400 MM lens. F/5.6 and ISO 640."
SECOND PLACE
Alexandre Gualhanone, Yellow-fronted Woodpecker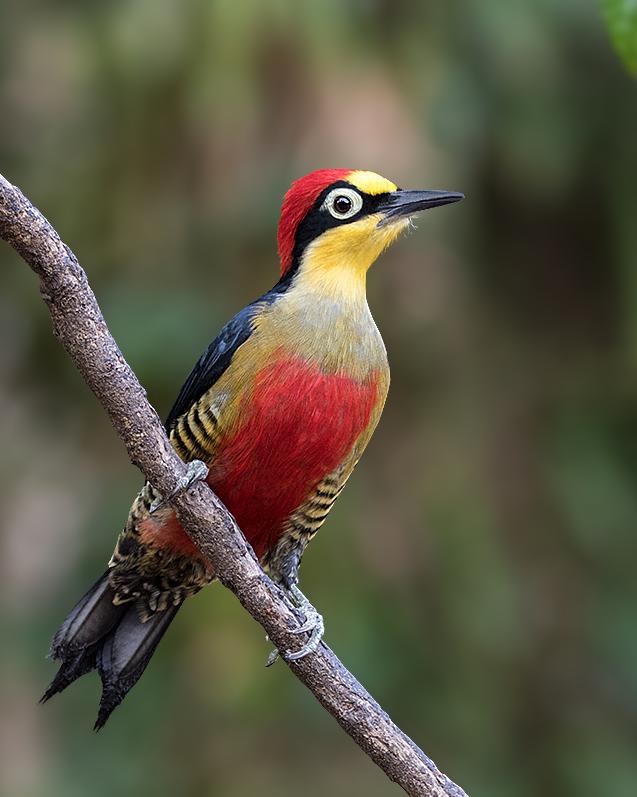 Alexandre's story: "This photo was taken on a trip to the Tucanos Trail in the city of Tapiraí, State of San Pablo, Brazil, in the company of great friends, also birdwatchers. The bird was approaching a feeder for food.
"The Tucanos Trail is one of the hotspot of the State of São Paulo. It has over 300 species of birds recorded on its self-guided trails, feeders and drinkers."
This photo was taken with a Canon EOS 7D Mark II, Canon EF 100-400mm f / 4.5-5.6L IS USM lens, exposure time: 1/50, aperture: f / 5.6, ISO: 500, distance: 148.0 mm.
You can find Alexandre and his beautiful photos on Instagram @gualhanonebirdwatching
THIRD PLACE
Bonnie Flamer, Hyacinth Macaw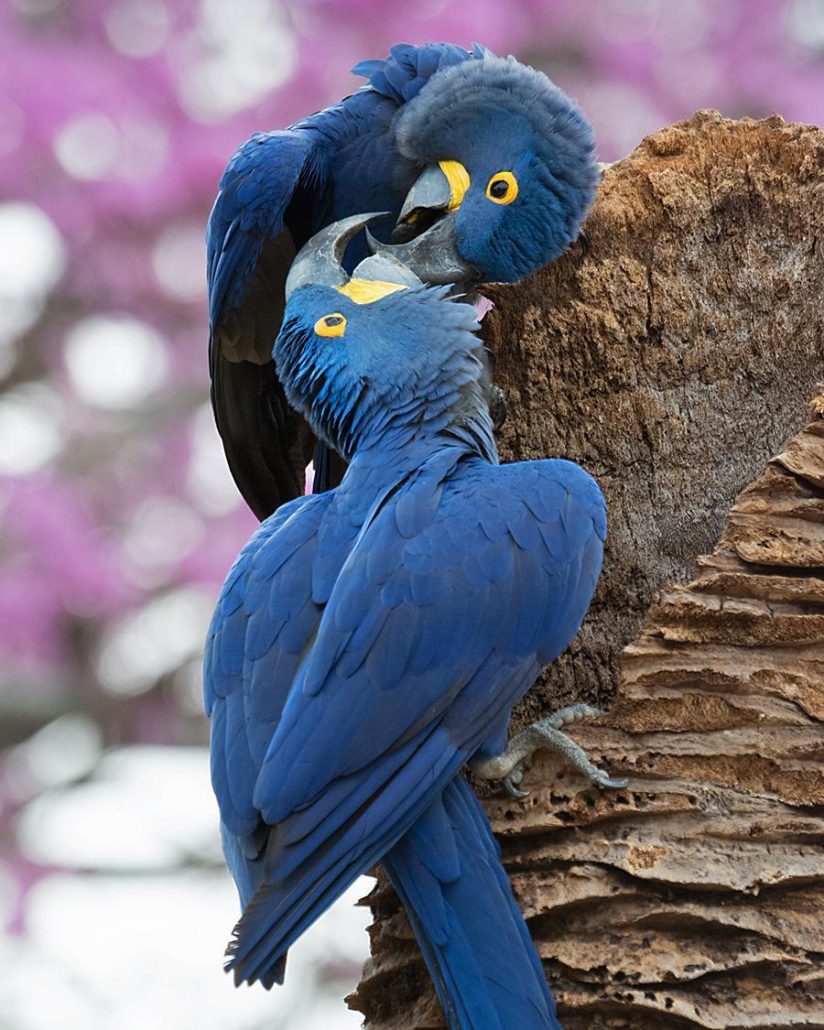 Bonnie's story: "I was able to witness these gorgeous Hyacinth Macaws at Porto Joffre in the central portion of the Mato Grosso, Pantanal, Brazil. I was with a photo group that was there for birding and Jaguars. We took a tour around the property for birds before we were to go out in boats to see the wildlife on the rivers and channels in the area.
"As we were coming to the end of our tour we saw this pair of Macaws playing at the top of a palm tree. They played for a very long time and I and my group were able to take many photos. We were also lucky to get the Ipy trees in the background as they only bloom their pink blossoms for 5 days out of the year and the contrast of the blue macaws and the pink in the background made the photos.
"I used a Nikon 7100 with an 80-400mm lens, at 1/800 and f6.3."
Congrats to our winners, and thank you to everyone who participated! – The BirdsEye Team
Note: Special winners, who were among the first 25 to submit quality photos of species on our "need these birds" list, will be announced soon!
http://www.birdseyebirding.com/wp-content/uploads/2019/11/First-place-sun-bittern.jpg
1391
1112
amanda
http://www.birdseyebirding.com/wp-content/uploads/2015/02/logo-uppercase.jpg
amanda
2019-11-19 16:56:14
2019-11-22 19:59:29
Winners of the Birds of South America Photo Contest