From coast to coast and from Mexico to Canada, 2019 is filled with exciting birding festivals and events. We have compiled all that we could find for the year in the hopes that you can find an event near you to attend. Happy birding!
September 2019
October 2019
November 2019
December 2019
2020 Events
January 2020
February 2020
March 2020
SEPTEMBER 2019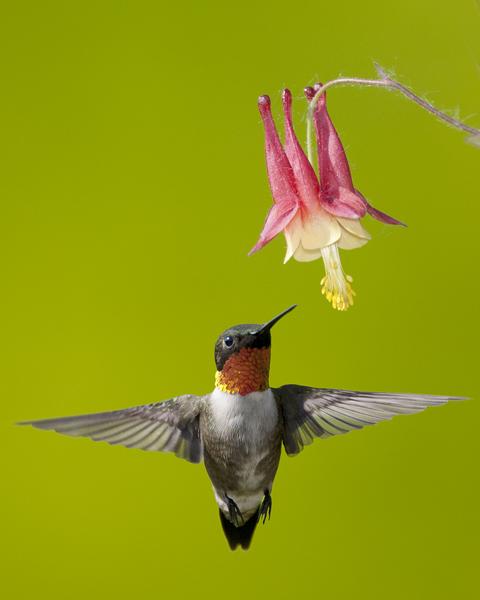 20th Annual Hummingbird Migration and Nature Celebration
September 6-8, 2019 — Strawberry Plains Audubon Center, Holly Springs, Mississippi
Join us for the Hummingbird Migration and Nature Celebration, one of the Southeast's biggest nature festivals. Highlights include renowned guest speakers, guided nature walks, live animal shows, kids activity zone, wagon rides, nature-themed arts & crafts vendors, native plant sale, and up-close views of Ruby-throated Hummingbirds being banded and released!
Puget Sound Bird Fest
September 13-15, 2019 — Frances Anderson Center, Edmonds, Washington
This acclaimed three-day event includes keynote speakers, guided walks, land and water-based field trips, exhibits, and educational activities for children and adults. Plan to spend the weekend in Edmonds, birding and meeting other birders, naturalists, photographers, and people engaged in fascinating bird research projects.
6th Annual Seatuck Long Island Birding Challenge
September 14, 2019 —Long Island, New York
Join Long Island's only island-wide birding competition to help promote bird watching, wildlife conservation, and open space preservation across the region. The event is open to all levels of experience, from expert birders to complete novices. Bird anywhere on Long Island (including Brooklyn & Queens). Register as a team or join one of ours (family and student categories available). Checklist submitted by 5 pm. All participants meet for dinner at the historic Scully Estate (5-8 pm), 550 Bay Avenue, Islip, New York. $50/person, $20/student. Fall migration promises large numbers of birds and a great diversity of species. The Birding Challenge generates critical funding for Seatuck's conservation and education work, including efforts to protect bird habitat and important bird areas.
Princeton Whooping Crane Festival
September 14, 2019 — Princeton Public School, Princeton, Wisconsin
Festival includes activities for all ages: Kids can paint birdhouses, have their faces painted, and learn about frogs, snakes, and other critters with the ever popular edutainer, David Stokes! Spend time in the artisan and vendor area to get a jump on holiday shopping! Enjoy a pancake breakfast in the cafeteria or lunch at one of the food vendors. Take in one or all of the speaker sessions.
Wings Over Willapa
September 27-29, 2019 — Ilwaco, Washington
The festival celebrates Willapa National Wildlife Refuge with a day full of classes, workshops, guided tours and more. We'll be birding by bike, barge and boat, creating feather raku pottery, learning about our local avian diversity, and hunting for animal tracks. Our tours will take you all over the Refuge and beyond. Whether you're an experienced birder or just getting acquainted with the great outdoors, nature lovers of all ages are sure to find plenty to do.
OCTOBER 2019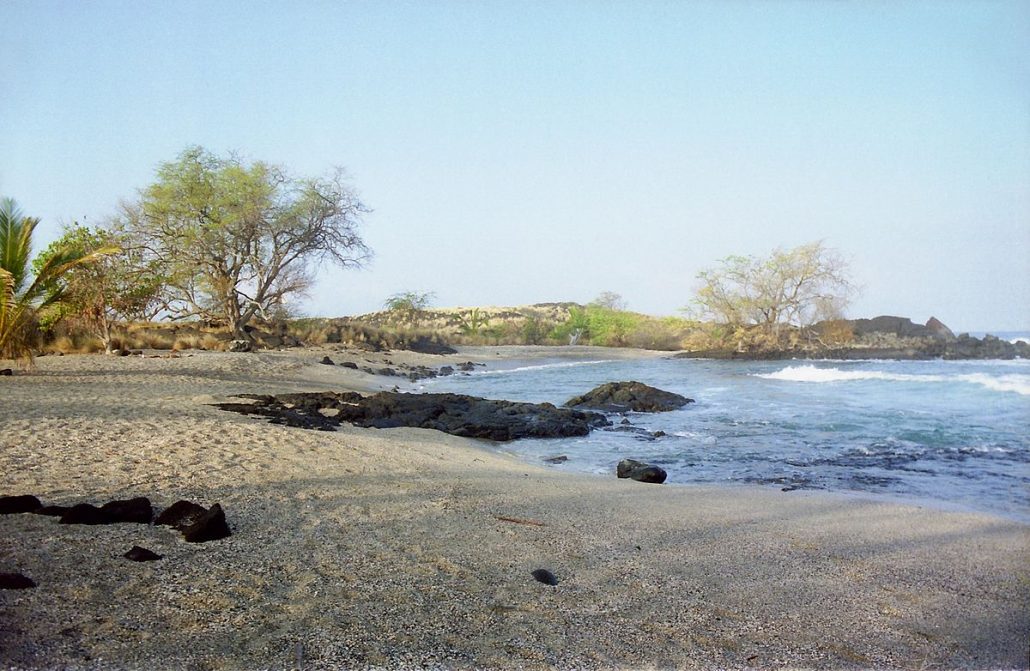 Alabama Coastal Birdfest
October 2-5, 2019 — Bay Minette, Alabama
Join us Oct. 2 – 5 for the 16th annual Alabama Coastal BirdFest, a birding and nature festival, and experience many opportunities to see birds, alligators, wildflowers, dolphins, and other wildlife. And learn about their habitats! Plus, we will offer workshops at 5 Rivers Delta Center.
Bridger Raptor Festival
October 4-6, 2019 — Bozeman, Montana
The Bridger Raptor Festival is an annual event held in early October in and around Bozeman, Montana. The festival, which is free to the public, centers around the largest known Golden Eagle migration in the United States. Since 1991 a raptor migration count has taken place every fall at the Bridger Bowl ski area in the Gallatin National Forest just north of Bozeman. Festival activities center around raptor viewing and include nature walks and talks, educational and entertaining programs and activities for people of all ages.
BirdFest and Bluegrass Festival
October 4-5, 2019 — Ridgefield, Washington
BirdFest and Bluegrass is the main event every year that the Friends puts on to bring awareness to Ridgefield National Wildlife Refuge, and all that is has to offer. We celebrate the Sandhill Crane returning to the Refuge, a huge stately bird that is endangered in Washington State, and we celebrate everything the Refuge is and what it brings to the community. With endangered species, hundreds of migratory species, an auto tour route, photo blind, walking trails, the Cathlapotle Plankhouse, education and habitat restoration programs, and so much more – there is a lot to celebrate, and a lot to learn. There are workshops, hikes and walks all catered to teach you how to use the Refuge. You can learn how to listen for bird species, identify plants, about the geology of the area, the peoples who came before us and still tend to the land, how to take photos of it all, paint the landscape, and much more.
Birding the Hills
October 7-11, 2019 — Fredericksburg, Texas
Join us in Gillespie County in the heart of the Texas Hill Country for three full days of birding in the Edwards Plateau eco-region! Three days will be FULL of birding on the most beautiful private ranches in a variety of habitats in the Texas Hill Country! Several ranches will have great photography opportunities! Contact: Emily Grant 830-774-7591, emily.grant@ag.tamu.edu. –
Portugal Birdwatching Festival & Nature Activities
October 10-13, 2019 — Beliche Fortress, Portugal, Algarve, Vila do Bispo Municipality
Sagres, Portugal, is one of the best hotspots to see bird migration. Birdwatchers gather to see rarities, marine birds, passerines, and birds of prey that converge to this region preparing the long journey to Africa. In addition to birdwatching, there will be other activities including field trips, boat tours, workshops, hiking, sightseeing, geology, flora, and cultural heritage tours. Most activities are free, and some offerings include a fee. The festival is promoted by Vila do Bispo Municipality and co-organized by the Portuguese Society for the Study of Birds and Almargem Association. Contact: Vila do Bispo Municipality, +351 910 547 861 or festivalbirdwatchingsagres@gmail.com. –
Cozumel Bird Festival
October 11-13, 2019 — Cozumel Island, Quintana Roo, Mexico
Come join us at the 11th Annual Cozumel Bird Festival where not only you will be introduced to the island endemics, but also to an enthusiastic and friendly gathering of local, national, and international birders. Among the activities are two bird walks at the top birding locations on the island, Punta Sur Ecotourism Park and the Cozumel Country Club golf course, where the closing breakfast will take place. The festival is famous for its congenial atmosphere. The cost is $400 pesos (approx. $25 US) and includes the inaugural reception and conference, entrance fees, and two bird walks with breakfasts. If interested, email cozumelbirdingclub@gmail.com or visit our Facebook page. –
Sandhill Crane & Art Festival
October 12-13, 2019 — Bellevue, Michigan
CraneFest features family-friendly activities such as guided nature hikes, live animal displays, kids activities, and fine art vendors. In the evening, watch thousands of Sandhill Cranes "fly-in" to Big Marsh Lake. Contact Lindsay Cain, lcain@michiganaudubon.org, 517-580-7364. –
Festival of Flight and Flowers
October 11-13, 2019 — Eustis, Florida
Returning again this year, the Festival of Flight and Flowers weekend will provide visitors and local residents access to professionals and experts that specialize in native plants, outdoor recreation, wildflowers, bird and butterfly watching, and much more around Lake County Florida. This year we are lucky to have Birding by Bus join us as our Keynote Speakers and special trip leaders.
Wings Over Water Wildlife Festival
October 15-20, 2019 — National Wildlife Refuges Visitor Center, North Carolina
This annual refuge fundraising wildlife festival includes over 90 trips & programs involving birding, paddling, photography, art, and natural history. Activities take place in six northeastern North Carolina counties and six national wildlife refuges. Keynote speaker is Julie Zickefoose. WOW Encore session is all birding trips led by expert birders and is held December 6-8, 2019. Contact: Steve Brumfield, 252-216-9464, wow@coastalwildliferefuge.com. –
Florida Birding & Nature Festival
October 17-20, 2019 — Tampa, Florida
Come celebrate the wonders of the birds, wildlife, and natural lands that we benefit from in West Central Florida! Join us to enjoy and learn from renowned professionals, experience peak migration, and shop unique products. A four-day festival offering field and boat trips, presentations, a special one-day turtle symposium, and a nature expo of vendors and exhibits. This year's keynotes will be by U.S. FWS Historian Dr. Mark Madison, international owl expert Denver Holt, and originator of the Kaufman Field Guides, Kenn Kaufman. Contact: Andee Richards, Ann Paul, info@fbnfestival.org, 813-444-0115. –
New Jersey Audubon's Cape May Fall Festival
October 17-20, 2019 — Cape May, New Jersey
Join New Jersey Audubon's Fall Festival – the longest running birding festival in the country! The Cape May Bird Observatory has its finger on the pulse of fall migration. Cape May is a bird funnel for migrating songbirds. Legendary Higbee Beach offers front-row seats, with the opportunity for seeing 20 species of warblers. Keynote speakers: Michael Lanzone and Trish Miller, "Golden Opportunity: Our Journey Studying the Ghosts of the Eastern Forests"; Amanda Rodewald, "Making your cub count: how coffee can fuel migratory bird conservation in the tropics." There is no better way to immerse yourself in the storied birding experience that is Cape May than attending this festival. Birding hotspots are within about a 35-mile drive. For more information visit our website or call 609-246-3581.
31st Annual "Ding" Darling Days
October 19-20, 2019 — Sanibel Island, Florida
Conservation Art Day on Saturday, October 19, kicks off the "Ding" Darling Days weekend with Federal Duck Stamp winners, other artists, cartooning, and nature art — a day devoted to Jay Norwood Darling's legacy as the first duck stamp artist and Pulitzer Prize-winning political cartoonist. Family Fun Day on Sunday, October 20, brings a grand finale of eco-activities with all-free Refuge tram tours, live wildlife presentations, hot dogs, archery, kids crafts, and other family activities. Birding, boating, tram, and kayaking activities fill the weekend. Contact: Toni Westland, 239-472-1100 ext. 237, Toni_Westland@fws.gov. –
Belize Birding Festival
October 19-20, 2019 — San Ignacio, Belize
The Belize Birding Festival welcomes local and international birders and wildlife enthusiast to enhance their appreciation of the spectacular beauty of the natural habitat, throughout the length and breadth of the country, that the almost 590 resident and migratory birds of Belize live in. Enjoy the day strolling through vendor booths, attending workshops, join a group for a birding tour, share photos and experiences about your birding adventures.
4th Annual Hawaii Island Festival of Birds – CANCELLED
October 24-28, 2019 — Kailua-Kona, Hawaii
2019 FESTIVAL CANCELLED
FIELD TRIPS STILL AVAILABLE
We're very sorry to report that we are unable to run this year's festival as planned. Please see this link for more information. We will be offering alternative birding tours/field trips and discounted hotel rates October 24-28, 2019 for those of you still hoping to catch a birding tour or book a trip to Hawaii during this time. If we miss you this year we are looking forward to seeing you at our full festival in 2020.
11th Yellow Rails and Rice Festival
October 30 – November 3, 2019 — Jennings, Louisiana
This annual event is a unique venue to view Yellow Rails in the heart of Cajun Country in Louisiana's SW prairie region, an area known for great birding, local cuisine, and a rich history and culture. Enjoy birding the "working wetlands," or join trips to the piney woods or Cameron Parish coast to search for other Louisiana specialty species. The event is casual with fun in mind: attend all field days (weather permitting) or come and go at your leisure. A banding workshop is also offered. Registration opens on 1 August 2019. Contact: Donna L Dittmann, 225-642-5763 (leave message), yellowrailsandrice@gmail.com. –
NOVEMBER 2019
Fall Migration Celebration
November 3, 2019 — Augusta, Michigan
The W.K. Kellogg Bird Sanctuary was founded in 1927 and deeded over to Michigan State University in 1928, so we are celebrating more than 90 years! The Sanctuary is an important migration stopover for waterfowl and the best place to view Trumpeter Swans in Michigan's lower peninsula. Join us from 1 to 4 pm and look for migrating waterfowl on Wintergreen Lake, meet our education raptors, make crafts to take home, create enrichment for the resident birds, and learn about how and why birds migrate. There will be a decoy exhibit by local, award-winning decoy carver Willy McDonald of The Duck Blind, who will also be helping the kids with their crafts! Cider and donuts will also be available. Contact: (269) 671-2510 or birdsanctuary@kbs.msu.edu. –
26th Annual Rio Grande Valley Birding Festival
November 6-10, 2019 — Harlingen, Texas
See why birders have been flocking to this festival for the past 25 years—great birds (at least 30 new ones if you've never been to the Rio Grande Valley), fantastic professional guides, reunion-like socials, keynotes, workshops, huge trade show, and lots of goodies in the silent auction. We are TEXAS FRIENDLY! Visit our website in July for details and for registration dates. For more information, contact (209) 227-4823 or (956) 423-5565; info@rgvbf.org. –
5th San Quintín Bay Bird Festival
November 8-9, 2019 — Baja California, Mexico
This is an annual event organized by local communities together with Terra Peninsular, a Mexican nonprofit organization that works on land protection. The San Quintín Bay Bird Festival is an opportunity for participants to enjoy activities focused on birds and nature, such as hiking, guided bird walks, boat tours, and photography. Adults, families, and children are welcome! Also, this is an event that has an economic impact on local communities. San Quintín Bay is located 4 hours away from San Diego, California, and between October and December, the bay provides an amazing backdrop for the Bird Festival, with the opportunity to witness the fall migration. Contact: Mirna Borrego, Education and Community Outreach Officer, Terra Peninsular, festivaldelasaves@terrapeninsular.org, 52-01-646-177-68-00 or 52-01-646174-02-86. –
California Swan Festival
November 8-10, 2019 — Yuba City, California
The festival honors the return of tens of thousands Tundra Swans to their winter home. In close-knit family groups, the swans make a spectacular show for bird watchers and photographers. This three-day event offers more than 35 guided tours by experts, exploring a wide range of waterfowl habitats and other natural assets of the beautiful Yuba-Sutter region. Field trips include Swan Sighting, Ag/Wildlife Educational Tours, Historic Tours, Nature Hikes, and trips to the region's National Wildlife areas. Registration for field trips (at affordable rates) begins online August 28, 2019. Free Junior Naturalist program, led by Shady Creek Outdoor School naturalists. Children of all ages will enjoy hands-on learning. Activities include crafts, games, live animal presentations and much more. A vendor fair is held all day Saturday and Sunday in the Swan Central building. Parking and entry to the Swan Festival are FREE, as are a wide range of workshops and presentations on wildlife education, natural sciences, ecosystem management, and photography. Visit our website or contact Yuba-Sutter Chamber of Commerce, 530-743-6501, info@yubasutterchamber.com. –
Black-necked Crane Festival
November 11, 2019 — Gantey Valley, Bhutan
The Black-necked Crane is the last discovered of 15 species of cranes in the world. This majestic bird is endemic to the Tibetan Plateau and migrates to lower altitudes, including several areas of Bhutan, in autumn. In Phobjikha Valley, one of the major habitats in Bhutan, the arrival of the cranes signals the end of the harvesting season. The Black-necked Crane festival was first initiated with the objective of linking conservation of the graceful birds to the improvement of livelihood of the community. Over the years, as the festival gained popularity among the community people, visitors from the nearby Dzongkhags (districts) and international visitors, it became an annual event to welcome the cranes and to celebrate the centuries' old relationship between the cranes and people of Phobjikha. Among the events is the popular Black-necked Crane dance performed by school children in crane costumes. The local community also performs folk dances and mask dances. The Black-necked Cranes have a sacred identify in Bhutanese culture and often appear in folklore, dances, and historical texts. Since 1987, Royal Society for Protection of Nature has been working to protect and rebuild the population of the Black-necked Cranes. Contact: Karma Jamtsho, info@incredible-bhutan.travel/birdcutia@gmail.com. –
Festival of the Cranes
November 20-23, 2019 — Bosque del Apache National Wildlife Refuge, San Antonio, New Mexico
Join us as we come together in celebration of the return of the sandhill cranes to their winter home. Rated among the top wildlife, birding, and photography events in North America, this nationally recognized festival offers over 130 events in four days. Regardless of your birding or photography skill, Festival of the Cranes offers an extraordinary opportunity for premiere photography and birding classes, as well as guided tours and hikes. Bosque del Apache National Wildlife Refuge offers expansive vistas, exquisite light, enchanting bird songs and unique proximity to the wildlife.
Waterfowl Weekend at Chincoteague National Wildlife Refuge
November 28 – December 1, 2019 — Chincoteague Island, Virginia
Fall heralds the return of thousands of waterfowl from their northern breeding grounds to the milder climate of Chincoteague National Wildlife Refuge. Enjoy a variety of overwintering ducks, geese and swans by joining the flocks of visitors who celebrate Thanksgiving Weekend in this special place. Visitors will enjoy extended hours on the Wildlife Loop Trail, open to vehicles from 9am to dusk on November 28 – December 1, 2019. Please drive cautiously, as this trail is also a hiking and biking route. During these four days, extended access is also available for visitors to drive on the Service Road (admittance from 12pm – 2pm only). For the special drive, visitors must enter the Wildlife Loop Trail and follow the one-way traffic pattern to the road's entrance. This may take 10 or 15 minutes, due to high volume. All vehicles are expected to completely exit the Service Road by 4 PM. Contact: 757-336-6122 or fw5rw_cnwr@fws.gov. –
DECEMBER 2019
Azores Birdwatching Arts Festival
December 11-21, 2019 — Açores, Pico Island
In the middle of the Atlantic Ocean, the Azores, islands sanctuary for sea and land birds, there is a one-week festival dedicated to birders and culturally avid individuals with a need of one more excuse to come to paradise. Events happen in Pico Island in English and Portuguese languages. Arts programming, talks, tours to various locations for birders, and much more. Contact: Terry Costa, abwafestival@gmail.com, (+351) 963639996. –
A New Year!
Birding Events in 2020
JANUARY 2020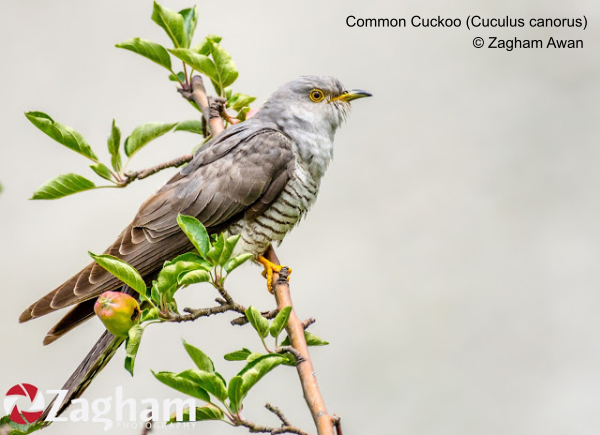 North Shore Birding Festival
January 16-20, 2020 — Mount Dora, Florida
The North Shore Birding Festival is perfect for birders visiting Florida or locals wanting to learn more from knowledgeable birding guides. Add to your life list at an amazing birding area, the 20,000-acre Lake Apopka North Shore, where 360+ species have been sighted, more than any other inland location. Four full-day trips and 16 half-day trips are offered, along with keynotes and dinners. For details and registration, call Orange Audubon at 407-637-2525 or visit our website or Facebook page: https://www.facebook.com/northshorebirdingfestival.
Everglades Birding Festival
January 16-20, 2020 — Davie, Florida
Explore the unique Everglades ecosystem while searching for 150 plus species.A focus on gaining advanced birding skills with daily mini-workshops, small groups, and expert guides. Keynotes, Dinners, and Evening Programs. Full-day field trips to Corkscrew, STA 5, Upper Keys, South Dade, Everglades National Park, and more. Target species: Snail Kite, Short-tailed Hawk, Limpkin, Painted Bunting, Red-whiskered Bulbul, Gray-headed Swamphen, Common Myna, Egyptian Goose, Burrowing Owl, Wood Stork, Roseate Spoonbill, Prairie Warbler, White-winged Parakeet, and Nanday Parakeet. Contact: Paddy Cunningham, 754-201-1141, (954) 805-6810, birdpaddy@yahoo.com
Morro Bay Winter Bird Festival
January 17-20, 2020 — Morro Bay, California
Morro Bay is a Globally Important Bird Area, located halfway between Los Angeles and San Francisco on the Pacific Flyway. Over 200 bird species have been seen during the festival weekend! The festival includes keynotes, field trips, workshops, bazaar, and family day. Saturday and Sunday keynotes to be announced. Registration opens early November. Contact: 805-234-1170, registrar@morrobaybirdfestival.org.
FEBRUARY 2020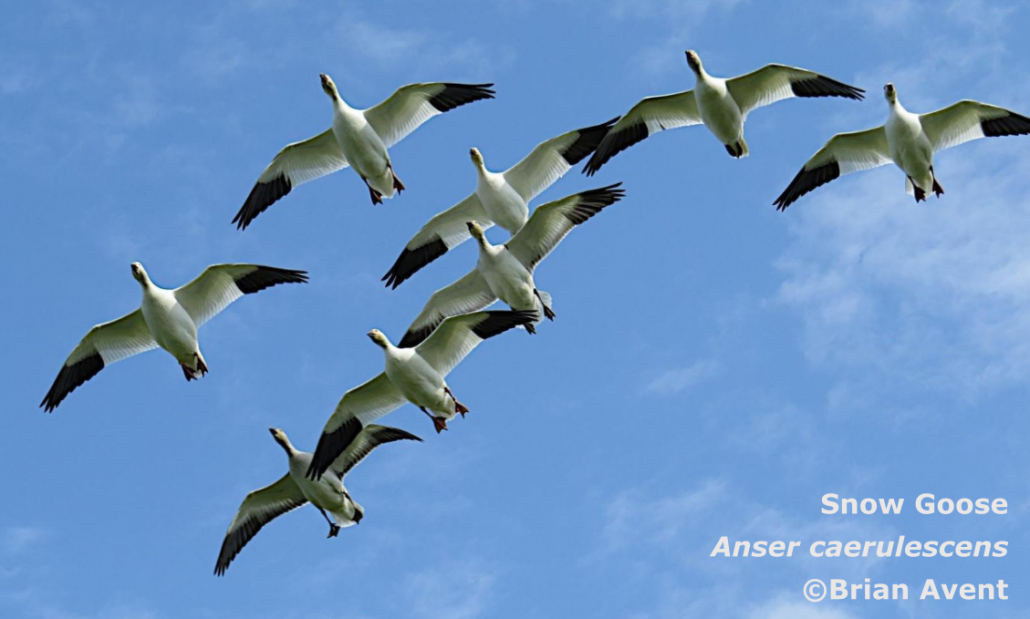 Galt Winter Bird Festival
February 1, 2020 — Galt, California
The 13th Annual Galt Winter Bird Festival advances public awareness of the conservation of the region's wildlife. This area is a critical stop for many important species of birds commuting on a diverse chain of habitats called the Pacific Flyway. In addition to these magnificent migrating birds, hundreds of bird species call Galt and its surrounding cities home. The festival brings tours, vendors, programs, and presentations for guests to enjoy. There will be wildlife entertainment for all ages, art, food and more! Over 1,200 attendees enjoyed our last festival. Contact: Jackie Garcia, jgarcia@ci.galt.ca.us.
8th Laredo Birding Festival
February 5-8, 2020 — Laredo, Texas
The Laredo Birding Festival highlights over 200 species of spectacular birds. Laredo is a dynamic city that bridges two cultures and plays host to pleasant winter weather; while also being the crossroads of eastern, western, and neotropical birds. Birders will encounter lovely vistas along the Rio Grande; access to nearly two dozen historic South Texas ranches; and experience quality field trips in small intimate groups led by professional field guides! The upcoming Festival kicks off on Wednesday, February 5, 2020, at the Laredo Center for the Arts, during the Birds, Beer and Cheer mixer and Birds of the Brush art exhibit opening. The festival is hosted by the Rio Grande International Study Center, the Monte Mucho Audubon Society, and the Laredo Convention & Visitors Bureau. For more information, visit our website or call (956) 718-1063.
High Plains Snow Goose Festival
February 6-9, 2020 — Lamar, CO
Come see the Snow Geese as the migrate through Colorado! Tours, silent auction, trade show & craft fair, programming, banquet, and more. Great change to meet other birders. Contact: highplainssnowgoose@gmail.com
MARCH 2020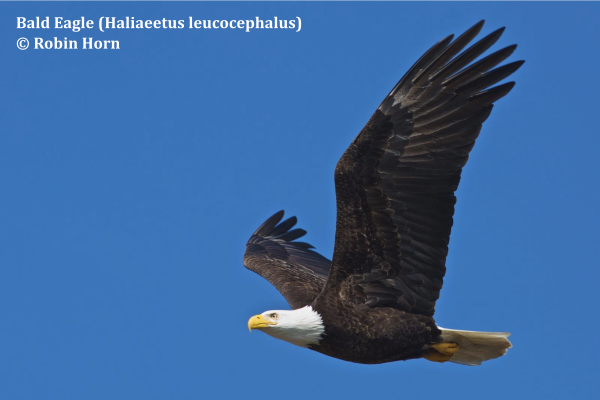 SOAR With the Eagles
March 1-29, 2020 — Wabasha, Minnesota
SOAR With the Eagles is the National Eagle Center's annual festival that celebrates the spring Bald Eagle migration along the Mississippi River. During weekends in March, visitors enjoy a variety of special programming hosted by the National Eagle Center. The festival includes animal presentations, nationally renowned flying bird shows, environmental exhibits, demonstrations by the DNR and US Fish and Wildlife Service, Native American crafts, wild eagle viewing, and much more! There is programming for all ages and exciting opportunities to experience and learn new things about the natural world! Contact 651-565-4989 or info@nationaleaglecenter.org.
Friends of Goose Pond Marsh Madness Sandhill Crane and Migratory Bird Festival
March 6-7, 2020 — Linton, Indiana
The festival will kick off Friday night with a social hour and dinner, live/silent auction, and guest speake Saturday festivities are at the Linton Humphrey's Park from 8 am to 4 pm with Guided Bus Tours, Education Workshops, Craft Vendors, Art Exhibit by the Indiana Wildlife Artists, Birds of Prey Exhibit, Amphibian Exhibit, and Food Vendors. Contact: mail@friendsofgoosepond.org or visit our website or Facebook page (Friends of Goose Pond).
International Festival of Owls
March 6-8, 2020 — Houston, Minnesota
Immerse yourself in owls at the only annual, full-weekend, all-owl festival in North America. Highlights include seven species of live owls (including a Snowy Owl and a flying Barn Owl), owl prowls to call in wild owls, a birding and natural history bus trip, and learn from owl experts from around the world. Families can build an owl nest box, dissect an owl pellet, make a variety of owl crafts, buy owl merchandise, enjoy owl art and photography, and have a hoot eating owl-themed food. The whole city of Houston gets involved! Contact Karla Bloem, 507-896-6957, karla@internationalowlcenter.org.
http://www.birdseyebirding.com/wp-content/uploads/2019/02/Birders_visit_Fort_Indiantown_Gap_wikimedia.jpg
795
1200
Aaron Sidder
http://www.birdseyebirding.com/wp-content/uploads/2015/02/logo-uppercase.jpg
Aaron Sidder
2019-02-28 13:25:53
2019-10-29 23:52:23
Birding and Birdwatching Festivals and Events