From coast to coast and from Mexico to Canada, 2019 is filled with exciting birding festivals and events. We have compiled all that we could find for the year in the hopes that you can find an event near you to attend. Happy birding!
March 2019
April 2019
May 2019
June 2019
July 2019
August 2019
September 2019
October 2019
November 2019
December 2019
MARCH 2019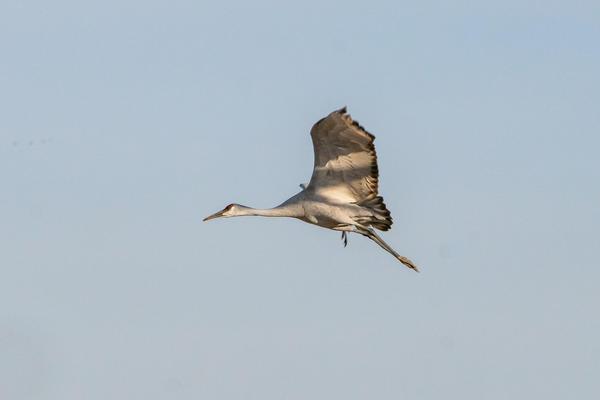 International Festival of Owls
March 1-3, 2019 – Huston, Minnesota, USA
Immerse yourself in owls at the only annual, full-weekend, all-owl festival in North America. Highlights include seven species of live owls (including a Snowy Owl and a flying Barn Owl), owl prowls to call in wild owls, a birding and natural history bus trip, and learn from owl experts from around the world. Families can build an owl nest box, dissect an owl pellet, make a variety of owl crafts, buy owl merchandise, enjoy owl art and photography, and have a hoot eating owl-themed food. The whole city of Houston gets involved!
Friends of Goose Pond Marsh Madness Sandhill Crane and Migratory Bird Festival
March 1-2, 2019 – Goose Pond Fish and Wildlife Area, Linton, Indiana
Friday Night Kickoff Dinner at the Linton Elks with doors opening at 5 pm with a social hour, dinner live/silent auction, and guest speaker, Dr. Henry Loope, Geology Research Department, Indiana University speaking on "The Geology of Goose Pond." Saturday festivities are at the Linton Humphrey's Park from 8 am to 4 pm with Guided Bus Tours, Education Workshops, Craft Vendors, Art Exhibit by the Indiana Wildlife Artists, Birds of Prey Exhibit, Amphibian Exhibit, and Food Vendors.
Nebraska Crane Season
March 1-April 7, 2019 – Audubon Rowe Sanctuary, Gibbon, Nebraska
Every March, over 600,000 Sandhill Cranes converge on the Platte River Valley in central Nebraska to fuel up before continuing north to their nesting grounds. One of the greatest wildlife spectacles in North America, this gathering of cranes is the largest in the world. Audubon's Rowe Sanctuary is at the heart of this magnificent crane staging area. Rowe Sanctuary offers guided viewing experiences to see the spectacular concentrations of Sandhill Cranes. For more information about viewing options, check out the website: rowe.audubon.org or call 308-468-5282. Reservations open January 2, 2019, at 9 am CST.
SOAR With The Eagles
March 2-31, 2019 – National Eagle Center, Wabasha, Minnesota
SOAR With the Eagles is the National Eagle Center's annual festival that celebrates the spring Bald Eagle migration along the Mississippi River. During weekends in March, visitors enjoy a variety of special programming hosted by the National Eagle Center. The festival includes animal presentations, nationally renowned flying bird shows, environmental exhibits, demonstrations by the DNR and US Fish and Wildlife Service, Native American crafts, wild eagle viewing, and much more! There is programming for all ages and exciting opportunities to experience and learn new things about the natural world! Contact 651-565-4989 or info@nationaleaglecenter.org.
Cape Anne Winter Birding Boat Trip
March 9, 2019 – Seas Wharf, Gloucester, Massachusetts
Birdwatchers from New England and beyond flock to Cape Ann to participate in the Cape Ann Winter Birding Weekend each year. Weather permitting, we are hosting the Winter Birding Boat Trip, aboard the PRIVATEER IV, with 7 Seas Whale Watch. Saturday, March 2, 2019, from 8 am to 1 pm. Cape Ann is known worldwide for its exciting concentrations of winter seabirds, and the Cape Ann Chamber of Commerce is planning a morning at sea, which will delight all levels of birders. Expert guides, including Wayne Petersen, the Director of Mass. Important Bird Area Program, will help identify the Winter Birds you will see. We will visit one of New England's most productive marine habitats: Stellwagen Bank National Marine Sanctuary.
15th Annual Nature Fest
March 2, 2019 – Jesse Jones Park & Nature Center, Humble, Texas
Nature lovers of all ages are invited to our Annual Nature Fest introducing visitors to local environmental organizations, outdoor activities, and native plants and wildlife. This free family event includes pontoon boat tours, guided walks, live animals, a catch-and-release fish tank, and a variety of presentations throughout the day. The Nature Center has free guided bird walks on the first Saturdays of September through May. January features the "Winter Bird Count," and February has a "Beginning Birding" workshop and outing.
Vallarta Bird and Nature Festival
March 8-10, 2019 – Las Juntas y Los Veranos Cabo Corrientes, Jalisco, México

Hosted by the Vallarta Botanical Gardens, the festival honors the amazing diversity of birds and nature that exist in Mexico and more specifically in the Puerto Vallarta area, Banderas Bay and Cabo Corrientes. This year we are fundraising in support of The Macaw Sanctuary with hopes to fund Military Macaw nestbox construction and installation. Guest speakers Ernesto Ruelas Inzuna from The Veracruz River Of Raptors Project, and Mark Stackhouse from San Blas, Nayarit speaking on how to be a better birder. We will have Jorge Novoa, from The Macaw Sanctuary, providing an informative discussion about the Military Macaw Sanctuary along with Rohini Suta Velasco Legarreta bringing rescued birds from the organizations, Aves Paraiso, and CEMBAB. Tours to bird-rich areas within an hour's drive of the Vallarta Botanical Gardens will be offered each day along with tours of the beautiful and internationally recognized botanical gardens. Fun and educational children's activities will be offered along with a family birding walk within the botanical gardens.
Monte Vista Crane Festival
March 8-10, 2019 – Monte Vista, Colorado
Every year, like clockwork, nearly 20,000 Sandhill Cranes descend on Colorado's scenic San Luis Valley for a six-week stopover to rest and refuel before continuing their northward spring migration. They perform a courtship dance — leaping and bowing while raising and lowering their wings, and making a croaking sound to one another. Once a male and female bond they form a pair for life. Activities during the Monte Vista Crane Festival include photography workshops, interpreter­-led bus tours to view the cranes, raptors, and places of interest. The festival is a collaborative effort between The Friends of the San Luis Valley National Wildlife Refuges (slvrefuges.org), The Monte Vista Chamber of Commerce, and the City of Monte Vista. A visit to the Monte Vista Crane Festival is an opportunity to see an amazing natural spectacle as well as experience a unique local community.
29th Annual Brant Wildlife Festival
March 11-April 21, 2019 – Parksville, Vancouver Island, British Columbia, Canada
Join us for the 29th annual Brant Wildlife Festival during March and April 2019. This festival celebrates nature, particularly Brant geese, on mid-Vancouver Island through many fun activities for all ages. Events range from Spring Break Nature Camps for kids to wildlife viewing opportunities and guest speakers across Parksville, Qualicum Beach, and surrounding areas. For a full list of confirmed events and for specific locations, check out our Events page.
Wings Over Water Northwest Birding Festival
March 15-17, 2019 – Blaine/Birch Bay/Semiahmoo, Washington

Join us for an adventure birding along the coastal areas of Blaine, Birch Bay, and Semiahmoo in the northwest corner of Washington State. This premiere birding area is the anchor to the North Cascade Loop of the Great Washington Birding Trail and offers the opportunity to view an abundance of bird species intimately. The festival will feature a guided field trip to Reifel Bird Sanctuary as well at open water birding cruises aboard the 50′ Salish Sea. The all-day birding expo on Saturday provides indoor and outdoor activities for the whole family, with birding and geology field trips, wildlife speakers, live raptor presentations, exhibits, kid's activities, photography workshops, and more.
21st Othello Sandhill Crane Festival
March 21-24, 2019 – Othello, Washington

For two decades we have celebrated the annual return of nearly 35,000 Sandhill Cranes to Othello, Washington, every March as they migrate north to their breeding grounds in Alaska. The Festival offers an incredible opportunity to view the cranes up-close, with tours led by local experts. The Festival also boasts other specialty tours of the flora, fauna, and geology of the area, and many lectures, as well as children's activities. The festival has grown over the years with returning participants attending from across the country. Friday night activities to be announced, and Saturday and Sunday activities at the Othello High School.
Audubon's 49th Annual Nebraska Crane Festival
March 22-24, 2019 – Kearney, Nebraska

Join us in celebrating the 49th year, the festival brings together hundreds of crane lovers from around the country to Kearney, Nebraska, to interact with a wide range of environmental speakers, take part in incredible birding trips, and, best of all, experience the world's largest gathering of Sandhill Cranes! This year's keynote speakers are David Mizejewski and Lili Taylor.
APRIL 2019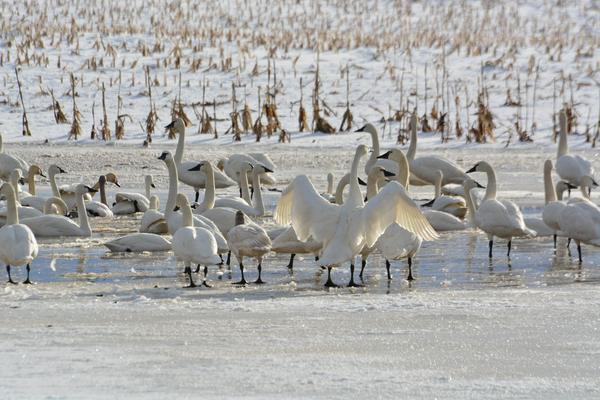 A Celebration of Swans
April 1-30, 2019 – Whitehorse, Yukon, Canada
Yukon's premier birding festival brings residents and visitors alike out to great swan viewing areas to welcome spring to the North. The mass migration of tens of thousands of swans, ducks, and geese is not to be missed. The Swan Haven Interpretive Centre, open daily in April, is the hub of the festival. Events include photography and art workshops, presentations, campfire storytelling, children's activities, and more.
23rd Annual Great Louisiana BirdFest
April 5-8, 2019 – Mandeville, Louisiana
Birders travel from all corners of the U.S. and from around the world to participate in the Great Louisiana BirdFest. Our area is a prime bird-watching location, and the Great Louisiana BirdFest is considered one of the premier birding events in the country. Join us and enjoy what people travel long distances to see and experience—the ideal spring weather, natural resources, and wildlife of Southeast Louisiana—in our own backyard. Birding trips by foot and pontoon boat for expert and beginning birdwatchers in varied habitat, including swamps, wetlands, pine savanna, and hardwoods. Photography and other workshops, Southern food and hospitality.
Mackinaw Raptor Fest
April 5-7, 2019 – Mackinaw City, Michigan
Mackinaw City, Michigan, located at the junction of two peninsulas and two Great Lakes, creates a unique confluence of migrating birds every spring and fall. Come see and learn about hawks, owls, and waterbirds. Sponsored by Mackinac Straits Raptor Watch, which hires biologists to conduct research. Along with outdoor experiences, including field trips, on all days, enjoy your choices of five concurrent educational indoor programs on Saturday. Keynoter Todd Katzner from Boise, Idaho will speak on Golden Eagle Conservation. The Plenary Presenter David Cuthrell will describe Conservation of Raptors and Michigan's Natural Features Inventory Program. They and four other presenters from the Eastern Golden Eagle Working Group invite Fest registrants to stay for their conference in Mackinaw City immediately after the Mackinaw Raptor Fest. A live raptor program will precede the evening banquet, with a separate ticket available for those two features, designed for people who wish to bird outside all day. Registration will begin early February 2019. For more information on sponsorship and programming, visit the website or contact Richard Couse, Executive Director, at rcouse.msrw@gmail.com.
Lek Treks & More: The Lesser Prairie-Chicken Festival
April 10-17, 2019 – Woodward, Oklahoma
Join us in northwest Oklahoma to view Lesser Prairie-Chickens from blinds or vans. We offer an extended trip to view Greater Prairie-Chickens at the Tallgrass Prairie in northeast Oklahoma. Get both species of prairie-chickens in one trip! For photographers, we offer special packages, with dedicated blinds and special access to the Selman Ranch. A unique feature of our festival is everyone has an opportunity to participate in fence marking, a conservation action that is easy to do and critical to the survival of these birds. Additional field trips are scheduled to areas around northwest Oklahoma, including the Salt Plains National Wildlife Refuge, Black Mesa at the end of the Oklahoma Panhandle, where the plains meet the Rocky Mountains, and the Wichita Mountains National Wildlife Refuge, where we'll see Black-capped Vireos. Other activities include star gazing, bat and owl watches, and workshops. Keynote speaker to be announced.
17th Annual Galveston FeatherFest Birding & Nature Photography Festival
April 11-14, 2019 – FeatherFest Headquarters, Galveston Island, Texas
FeatherFest is the Island's annual birding and nature photography festival held during the height of spring migration. Galveston is one of the top locations in the country for birding because it hosts a wide variety of habitats in a small geographical area where some 300 species make their permanent or temporary home throughout the year. Mark your calendar now to attend the largest birding festival on the Upper Texas Coast and the only one with a dedicated nature photography track! Expert-led memorable trips (including High Island) and workshops, birding and photography events, and 200+ species.
Harney County Migratory Bird Festival
April 11-14, 2019 – Burns, Oregon
Spend an amazing weekend witnessing the spectacular spring migration in the Harney Basin of Southeast Oregon. View thousands of migratory birds as they rest and feed in the open spaces of Oregon's high desert. Guided birding tours, workshops, keynote speaker dinner, art show, and much more! Call 541-573-2636, email info@harneycounty.com, or visit the website.
Nebraska Prairie-Chicken Festival
April 12-14, 2019 – Burwell, Nebraska
Festival participants will have the opportunity to view Greater Prairie-Chickens and Sharp-tailed Grouse in viewing blinds on the Switzer Ranch, home of Calamus Outfitters. Other activities include birding excursions around Calamus Reservoir and ranch tours in open-top vehicles. Keynote speakers for 2019 are Al Batt and Noppadol Paothong. Come join us for fabulous food in a relaxed atmosphere that is focused on celebrating these awesome birds, the grasslands they inhabit, and the culture that surrounds them. The Nebraska Prairie-Chicken Festival is limited to the first 50 registered participants.
Atlanta Bird Fest
April 13-May 19, 2019 – Atlanta, Georgia
Birds, y'all! Atlanta Audubon welcomes you to Atlanta Bird Fest 2019. This month-long celebration features 35+ guided field trips, bird- and nature-themed workshops, and more. Keynote speakers include big-year-birder and author Noah Strycker for Opening Weekend festivities (April 13–14) and international climate and weather expert Dr. Marshall Shepherd for the Closing Celebration (May 19).
Olympic Birdfest
April 14-16, 2019 – Dungeness River Audubon Center, Sequim, Washington
The North Olympic Peninsula is widely known as a great place for bird watching with a wide variety of bird species. Field trip locations include bays, fields, and wooded areas. The locations are part of the Olympic Loop of the Great Washington State Birding Trail and are known as Important Bird Areas (IBA). Enjoy guided birding trips, boat tours, live auction, raffle, gala banquet, and more. Keynote Speaker to be announced. Join our festival pre-trip: a three-day, two-night birding/sightseeing cruise of the San Juan Islands, or extend your festival with our Neah Bay post-trip: three days exploring northwest coastal Washington. To learn more and register, visit www.olympicbirdfest.org.
24th Godwit Days Spring Migration Bird Festival
April 17-23, 2019 – Arcata, California
Godwit Days is held at the peak of spring migration and celebrates the thousands of shorebirds that flock to the shores of Humboldt Bay. Arcata is nestled between Humboldt Bay and Redwood forest, providing access for day trips to see Northern Spotted Owl, Marbled Murrelet, Western Snowy Plover, Black Oystercatcher, Ruffed Grouse, and other North Coast specialties. Around 100 field trips to choose from. Keynote Speakers Pete Marra with the Smithsonian Migratory Bird Center and Noah Strycker, author and Global Big Year record breaker.
Birdiest Festival in America
April 24-28, 2019 – South Texas Botanical Gardens & Nature Center, Corpus Christi, Texas
Spotlighting South Texas peak spring migration, Corpus Christi's BIRDIEST FESTIVAL IN AMERICA is scheduled for April 24-28, 2019. The festival features optional guided field trips to regional birding hot spots and private ranches, photography workshops and field trips, "The Raptor Project" presentations, bird banding, vendor trade show, bird walks, and lots of South Texas hospitality. Inaugural year (2017) had 246 species, and 2018 had 257 species, showing why Corpus Christi was named the "Birdiest City in North America" for a decade! Registration opens in December with $35 basic registration plus additional fees for add-on field trips and workshops.
Spring Chirp
April 24-27, 2019 – Valley Nature Center, Weslaco, Texas
Perfect for those seeking a superior introduction to birding South Texas, our small-group field trips with expert guides to hotspots and super-premium destinations make this the best way to see a wide variety of specialty birds and migrants at prime time for hawk migration.
Stikine River Birding Festival
April 25-28, 2019 – Wrangell, Alaska
The Wrangell Stikine River Birding Festival provides an ideal opportunity for all ages to celebrate the spring migration of Bald Eagles, Snow Goose, Sandhill Cranes, and thousands of shorebirds. Events are scheduled for all ages, including art and photo contests, build a feeder, guest speakers, and of course – an opportunity to explore the surrounding islands and Stikine River flats for birds!
Verde Valley Birding and Nature Festival
April 25-28, 2019 – Dead Horse Ranch State Park, Cottonwood, Arizona
Registration begins February 1. The festival includes field trips, workshops, guided walks, seminars, exhibit hall and vendors, and more. Registration required for field trips. Saturday is the free "Family Nature Fair" with games and activities for children and parents alike from 10 am to 2 pm at Dead Horse Ranch State Park's river day-use area. New trips are added each year. Returning trips include kayak trips down the Verde and the popular Cadillac Canoe Brunch. Favorite field trips to local birding hot spots and trips to explore the geology of the Verde Valley with a knowledgeable guide who will describe the processes that created this amazing and unique landscape. This is an extraordinary festival for everyone, from birding beginners to experts, lovers of nature, and lovers of learning. Keynote speaker to be announced. Visit our website for more information: https://verderiver.org/birding-festival/. Events fill quickly, so register as soon as possible.
Point Reyes Birding and Nature Festival
April 26-28, 2019 – Point Reyes Station, California
Save the date for the 10th Anniversary of the Point Reyes Birding and Nature Festival with keynote speaker Kenn Kaufman, one of the world's best-known bird experts, lifelong naturalist, and author and editor of the Kaufman Field Guides series. This three-day event is a program of the Environmental Action Committee of West Marin (EAC) and allows attendees to experience one of the most ecologically significant areas along the Pacific Coast with experienced naturalists and biologists. Just outside the magnificent Point Reyes National Seashore, participants will enjoy the biological diversity of plants and animals of this area and the surrounding regional habitats of the rural landscapes of West Marin County. The Festival takes place at the height of spring migration with opportunities for over 184 bird species! Over 50 field events and indoor workshops focused on a variety birds, habitat, plants, and mammals.
19th Annual Balcones Songbird Festival
April 26-28, 2019 – Balcones Canyonlands National Wildlife Refuge, Marble Falls, Texas
Migrating birds consider the Texas Hill Country a sort of freeway rest stop—a way station where they can relax, catch a good meal, and gather strength for the rest of their journey. Nestled in the hill country is the 24,000-acre Balcones Canyonlands National Wildlife Refuge that provides critical habitat for two endangered songbird migrants—the Black-capped Vireo and the Golden-cheeked Warbler. They not only stop to rest, they stop to nest. The Balcones Songbird Festival is a celebration of nature through a collection of interpretive events to experience both bird species and their habitat. Experienced guides help you add to your life list.
31st Annual Bird of Prey Days at Braddock Bay
April 26-28, 2019 – Braddock Bay Park, Rochester, New York
Braddock Bay Raptor Research will host the Bird of Prey Days festival at Braddock Bay Park on Lake Ontario and home to one of the best spring raptor migrations on the continent! People of all ages are invited to come out and learn about hawks, eagles, falcons, owls, and other species in support BBRR's conservation efforts. Activities will be held inside and out, including hawkwatching, raptor banding, owl prowls, live raptor programs, educational and art displays, and kids activities. $5 suggested donation for adults, kids are free. Contact: Braddock Bay Raptor Research, 585-267-5483, information@bbrr.org.
Hatchie BirdFest
April 26-28, 2019 – West Tennessee Delta Heritage Center, Brownsville, Tennessee
Unique outdoor adventures and over 200 species of birds await you on the Hatchie National Wildlife Refuge. Events will include special speakers and demonstrations, hikes, canoeing, and exhibitors. Entertainment by The Dirt Pilgrims folk band. Perfect for seasoned birders or beginners.
25th Annual Migration Celebration
April 27-28, 2019 – San Bernard National Wildlife Refuge, Brazoria, Texas
Migration Celebration is a free, family-friendly event that invites participants to discover, enjoy, and learn about the San Bernard National Wildlife Refuge via tours, activities, and exhibits including: Marsh Buggies; Kayaking; Tours: San Bernard Oak Trail, Moccasin Pond, Bobcat Woods, Cedar Lake Creek; Butterfly Encounter; Birds of Prey; Reptile Expo; Touch Tank; and much more. Keynotes: nature, birding, nature walks, butterflies, national wildlife refuge, free event, Texas Mid-Coast, birds of prey, family friendly, reptiles.
9th Annual Thornapple Woodpecker Festival
April 27, 2019 – Paul Henry-Thornapple Trail, Middleville Section, Middleville, Michigan
The Paul Henry-Thornapple Trail follows the Thornapple River and has been called the most beautiful rail trail in Michigan. The paved Middleville section has an established breeding population of the Red-headed Woodpecker, as well as the other five Eastern U.S. woodpeckers. The Thornapple Woodpecker Festival will feature guided birding walks and stationary guides with spotting scopes along the river. Over 50 species are consistently seen on festival day. Canoeing and kayaking are options on your own; a launch for small boats is near the Village Hall parking lot. Additional birding sites with guides will be within short driving distances.
New River Birding & Nature Festival
April 29-May 4, 2019 – Fayetteville, West Virginia
A friendly birding vacation for everyone, featuring nature excursions with world-class speakers and guides, tasty food, and a back-porch atmosphere. We offer options to suit many budgets and packages range from week-long with cabin accommodations to a single day without lodging. Each day includes a field trip of your choice, three tasty meals, a knowledge and fun-packed presentation, and world-class experts you will call friends. All skill levels are welcome. The festival is a non-profit fundraising event started in 2002.
2019 Little St. Simons Island Spring Birding Days
April 29-May 4, 2019 – St. Simons Island, Georgia
Celebrate spring migration on Little St. Simons Island! Guest ornithologists join our staff naturalists on excursions highlighting the abundance of species that flock here during this special time. Availability is limited. Call 888-733-5774 between 9 am and 5 pm ET daily or visit our Reservations page for availability and reservations. Three-, four-, and seven-night packages, priced per couple, double occupancy. Availability is limited. Call 888-733-5774 between 9 am and 5 pm ET daily, email Lodge@LittleSSI.com, or visit the website.
MAY 2019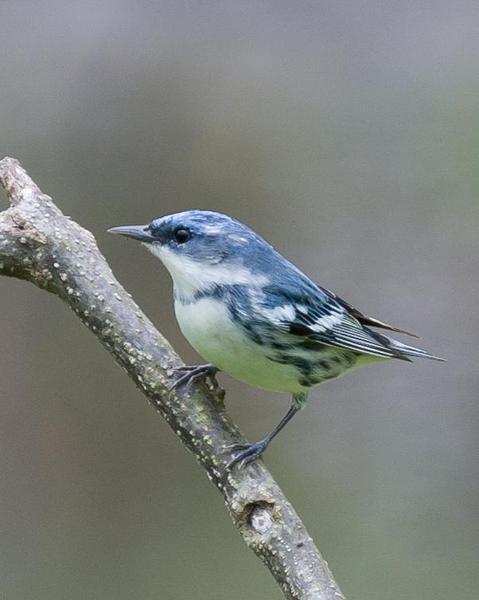 Southwest Wings Spring Fling
May 1-4, 2019 – Cochise College, Sierra Vista, Arizona
Southwest Wings Birding and Nature Festival is entering its 28th year in summer 2019. This is the premiere nature festival in Arizona, voted one of the top five birding and nature festivals in the country. Due to the abundance and variety of wildlife species, we offer two birding events. May is our Spring Fling with field trips only. July 31 to August 3, 2019, is our larger festival, Southwest Wings, with a keynote speaker, wildlife exhibits, and vendors with birding paraphernalia. Both events offer field trips to all the birding hotspots in Southeast Arizona. We offer small group birding with a limit of ten people plus a guide. We are very proud of our guiding roster that we have developed in the last quarter century. Many come to see our 15 species of hummingbirds, but many other rarities show up on our event bird list. For more information, such as lists of birds seen last year, visit our website.
Copper River Delta Shorebird Festival
May 2-5, 2019 – Cordova, Alaska
Nearly 5 million shorebirds will make the tremendous journey from points as far as South America and Mexico to this stopover site of hemispheric importance on the Copper River Delta, the largest undisturbed wetland in North America. The Copper River Delta Shorebird Festival provides the ideal opportunity for bird watchers to be part of this spectacle of mass migration. Many activities, workshops, and community events are offered throughout the festival. We invite you to join us in Cordova for the premier birding event in Alaska. Keynote speaker to be announced.
Grays Harbor Shorebird and Nature Festival
May 3-5, 2019 – Grays Harbor National National Wildlife Refuge, Hoquiam, Washington
Do you have an itch to go to the northwest coast and see migrating shorebirds? See thousands of birds swirling in massive numbers to avoid Peregrine Falcon? And the chance to see rarities like the Pacific Coast Red Knot? We had over 800 on just one day last May! Grays Harbor is the one reliable place to see the dwindling specie on its long, one-stop, journey to its arctic nesting grounds. Many other shorebird species linger here as well. Join us for outstanding field trips to varied coastal habitats, all led by the region's most capable birders!
The Biggest Week in American Birding
May 3-12, 2019 – Maumee Bay Lodge and Conference Center, Oregon, Ohio
Celebrating its 10th anniversary in 2019, the "Biggest Week" is a 10-day birding festival organized and hosted by Black Swamp Bird Observatory and features some of the best birding in North America. In May, you won't want to be anywhere else but Northwest Ohio. With a myriad of workshops, guided birding activities, half-day birding bus tours, keynote speakers, and more, The "Biggest Week" has something to offer beginner and seasoned birders alike. Learn photography skills and bird identification tips from leading experts, take a sketching class with a local artist, or join one of our daily walks at the world famous Magee Marsh boardwalk. If it is bird related, you can find it at The Biggest Week In American Birding! Keynote speakers to be announced.
11th Annual Red Slough Birding Convention
May 4-7, 2019 – Museum of the Red River, Mary H. Herron Conference Center, Idabel, Oklahoma
The Red Slough Birding Convention in Southeast Oklahoma will take you to several birding hotspots to see species, such as Purple Gallinule, White Ibis, Black-bellied Whistling-Duck, Least Bittern, Painted Bunting, Swainson's Warbler, Scarlet Tanager, Brown-headed Nuthatch, Baltimore Oriole, Red-cockaded Woodpecker, and many other neotropical migrants, shorebirds, and wading birds. Tours will also showcase the diverse dragonflies, wildflowers, and champion trees. Registration is $125 and includes T-shirt, three presentations (two by a keynote speaker to be determined), five tours, and keynote banquet.
Norman Bird Sanctuary's 37th Annual Birds & Breakfast
May 5, 2019 – Norman Bird Sanctuary, Middletown, Rhode Island
Treat yourself to a seasonal gourmet breakfast from 7:30 to 11 am, with sweeping views over Paradise Valley and Rhode Island Sound. Chef Rich Silvia from The White Horse Tavern will prepare a scrumptious breakfast buffet, with organically grown ingredients donated by local farmers and markets. Explore the hiking trails on a guided bird walk with expert naturalists. Children of all ages can learn spring-themed nature crafts and enjoy live animal presentations, including animal ambassador Micah, the Barred Owl!
Wings Over the Rockies Festival
May 6-12, 2019 – Invermere, British Columbia, Canada
With over 100 events to choose from over 7 days, there is a variety of hikes, paddles, presentations, and field trips hosted by a large cross-section of educators, wildlife experts, conservationists, ecologists, historians, biologists, and more.
Ute Mountain Mesa Verde Birding Festival
May 8-12, 2019 – Cortez Cultural Center, Cortez, Colorado
Nestled between alpine and mesa forests and scenic desert canyons, the Four Corner's intriguingly diverse landscapes and mild climate in Southwestern Colorado has drawn people to the region for generations. Today's meadows, pastures, cultivated fields, historic orchards, stock ponds, and reservoirs are habitat for a wide variety of migratory and resident birds. Some species, such as Lucy's Warbler, are found no place else in Colorado. The festival's birding tally has climbed to 180 species. Hosted by the Cortez Cultural Center, the festival includes day and overnight birding tours to an array of birding hotspots to fit a gamut of abilities, ages, and interests. Some tours combine birding with regional archaeology, ecology, and history. Early evening lectures, keynote speaker, social hours, a bird-themed art show, and banquet.
26th Kachemak Bay Shorebird Festival
May 9-12, 2019 – Homer, Alaska
Join birders from around the world for the state's largest wildlife festival. Located on the beautiful shore of Kachemak Bay, the Homer Spit is one of the most accessible places for shorebird viewing in Alaska. With over 100,000 shorebirds of 25 different species migrating through in early May, this four-day event celebrates the return of spring and migrating birds. The festival has great birds, excellent guiding, educational seminars and workshops, and children's activities at all skill levels. Keynote speakers to be announced. For more information, contact Festival Coordinator, Robbi Mixon, 907-226-4631, info@kachemakshorebird.org.
Yakima River Canyon Bird Fest
May 10-12, 2019 – Yakima River Canyon Scenic Byway, Ellensburg, Washington
Come bird with KEEN for 3 days during the second weekend of May and discover the natural beauty of Central Washington State! Kittitas County features diverse and spectacular habitats ranging from snow-capped mountains, thousands of acres of public forest, lush riparian corridors, and endangered shrub-steppe open space. The Yakima River Canyon is an Audubon Important Bird Area (IBA) with some of the highest densities of passerines and birds of prey in the state, some of them obligates to the shrub-steppe habitat. The festival offers expert-led field trips, keynote speakers, vendors, extended field trips, social events and music, and a plethora of early spring bird watching!
Festival of the Birds at Presque Isle
May 10-12, 2019 – Presque Isle State Park, Erie, Pennsylvania
Enjoy peak songbird migration as well as opportunities to see waders, raptors, shorebirds, and songbirds at Presque Isle State Park, a Lake Erie hotspot in northwestern PA. Keynote Speaker Yve Morell, artist and 2017 Big Year winner. Enjoy small group field trips to distinct habitats, including lagoons and palustrine sand plains, workshops for all skill levels, plenty of social festivities. This is the perfect choice for those seeking an intimate birding experience, as the festival is limited to 150 attendees.
Migration Celebration (May) and 23rd Annual Hummingbird Festival (August) in Land Between the Lakes
May 12, 2019 – Woodlands Nature Station in Land, Between the Lakes, Cadiz, Kentucky
World Migratory Bird Day, the second Saturday in May, honors the spectacle and struggles of our feathered friends that migrate between North America and the tropics. Join us to be part of the celebration! Peek in on baby birds, enjoy kid-friendly crafts and games, and more! We'll be spotlighting nature's most amazing travelers with special programs throughout the day. Please visit our website for the full day's schedule!. If you love hummingbirds, the 23rd Annual Hummingbird Festival in Land Between the Lakes will take place August 3 & 4. Join us to celebrate these backyard beauties as they buzz around our gardens fueling up for the next leg of their journey. Enjoy watching hummingbird banding demonstrations as biologists catch, tag, and release hummingbirds as part of a long-term research project. Discover how you can help hummingbirds and other wildlife, such as monarch butterflies, bats, songbirds, and bees right at your own home. Stroll through our gallery of local wildlife artists, stop by the native plant sale, and enjoy programs, demonstrations, a hummingbird gift shop, and kids' crafts & games. Full event details will be available on our website by July 1. Spend the whole day by bringing a picnic or stopping by our on-site food vendors.
22nd Annual Detroit Lakes Festival of Birds
May 16-18, 2019 – Detroit Lakes, Minnesota
Migration celebration in Minnesota's unique transition zone of tallgrass prairie, hardwood and conifer forests, and wetlands. Presentations, socials, and morning field trips. Friday and Saturday night keynotes. Wednesday evening show at the Holmes Theatre. Thursday social. Online program/registration at https://www.visitdetroitlakes.com/events/festival-of-birds.
Tawas Point Birding Festival
May 16-18, 2019 – The Bay Inn, Tawas City, Michigan
Spend an amazing weekend witnessing a spectacular spring migration in northeastern Michigan along Lake Huron. View a wide variety of migratory birds as they rest and feed at Tawas Point State Park. From waterfowl to songbirds, you'll see it all! This celebration offers nonstop birding activities and interesting information sure to entertain everyone, whether you're a beginner or a lifelong wildlife enthusiast. For more information about bird viewing options and event reservations go to www.ausablevalleyaudubon.org or contact Jim at 847-381-8663. We are also on Facebook at AuSable Valley Audubon.
Cape May Spring Festival
May 16-19, 2019 – Grand Hotel of Cape May, New Jersey
Perhaps you have heard of all the legendary birding hotspots in Cape May, NJ, such as Higbee Beach Wildlife Management Area (WMA), The Nature Conservancy's South Cape May Meadows (aka "The Meadows"), and new this year, TNC's Garrett Family Preserve on Cape Island Creek. Then, on up the road a piece, you will find Cox Hall Creek WMA. Springtime brings birders a bit farther to the north, on Rt. 47, aka Shorebird Alley, to Cooks Beach and Reeds Beach for Red Knot and Horseshoe Crabs, Belleplain State Forest for migrants and nesters, and all the way up to Cumberland County for the shorebird-filled impoundments at Heislerville WMA. All these hotspots are within about a 35-mile drive. The best way to experience them all is to immerse yourself into the Cape May Spring Festival! Keynote speaker to be announced. For more information visit our website or call 609-246-3581.
Indiana Dunes Birding Festival
May 16-19, 2019 – Chesterton, Indiana
The Indiana Dunes Birding Festival occurs along the shores of Lake Michigan to celebrate the area's rich biodiversity and bird-watching opportunities. Activities include nearly 60 guided carpool and van tours to view migrating birds, vendor marketplace, more than 50 bird-related programs, from live raptor talks to species ID workshops, and special workshops for new bird watchers and educators. In the evening there are excursions for owls, woodcocks and whip-poor-wills, and family-friendly "birds and brews" social events. The Saturday keynote presentation includes dinner, silent auction, and vendor marketplace. General early-bird registration begins in mid-February.
21st Great Salt Lake Bird Festival
May 16-19, 2019 – Davis County Legacy Event Center, Farmington, Utah
Come join us at the 20th Great Salt Lake Bird Festival in Farmington, Utah! Bird watching is a great family activity, and Utah is the place to see birds. Just think—4 days of field trips to the best birding areas in northern Utah, and 2 days of workshops, vendors, and youth activities. Field trips include 'Behind-the-Gates' trips to areas not normally open to the general public. Keynote Speaker to be announced. Register online for dinner and field trips.
Leavenworth Spring BirdFest
May 16-19, 2019 – Wenatchee River Institute, Leavenworth, Washington
Come bird with us the third weekend in May and celebrate the 17th Annual Leavenworth Spring BirdFest with Keynote Speaker Richard Crossley, internationally acclaimed birder, photographer, and award-winning author of The Crossley ID Guide series! Enjoy the unforgettable experience of witnessing the vast array of returning migratory birds in the midst of the peak wildflower season in the incomparable natural beauty of North Central Washington's Wenatchee Valley. The Leavenworth area features spectacular habitats ranging from snow-capped mountains to sunny ponderosa pine forests, lush riparian zones to shrub-steppe. Educational and recreational opportunities abound with field trips led by area birding and wildlife experts and professionals. While birding is the heart of the weekend, activities also include wildflower walks, art events, and family activities to ensure fun and learning for birders and outdoor enthusiasts of all ages and skill levels.
Wenas Audubon Campout
May 24-27, 2019 – Wenas Creek Campground, Ellensburg, Washington
Every Memorial Day Weekend, members of Washington State's Audubon Chapters and their friends gather in the Wenas Valley, located on the east slope of the Cascade Mountains between Ellensburg and Yakima. With a variety of natural history and recreation opportunities, the Wenas Valley is a beautiful area that supports a fascinating assortment of spring flora and fauna, and offers the spiritual fulfillment of simply being outdoors in the spring. Everyone, whether members of Audubon chapters or not, is welcome to join us for this outing.
Down East Spring Birding Festival
May 24-27, 2019 – Cobscook Community Learning Center, Lubec, Maine
The annual Down East Spring Birding Festival provides a unique birding experience during spring migration and the breeding season with four days of guided hikes, boat tours, and presentations, all led by local guides with local knowledge. The region sports the greatest variety of habitats on the East Coast, including boreal and northern hardwood forests, bogs, fresh- and salt-water marshes, grassy and shrubby fields, streams and lakes, steep rugged headlands, extensive tidal flats, and coastal islands.
Warblers on the Water
May 24-26, 2019– Beaver Island, Michigan
As you departed the mainland either by air or by boat, you felt the sense of adventure and wonder settle in. And as you set foot on the island, you will be warmly greeted by many people who live and play here year-round or seasonally. Islanders are proud of their rich cultural and natural heritage and are eager to share it with you. With lighthouses, museums, nature preserves, thousands of acres of state lands, pristine beaches, and high quality diverse habitats, you'll experience why birders enjoy the charm of Beaver Island in addition to the birds.

Songbird Banding Demos with Indiana Audubon
May 25, 2019– Mary Gray Bird Sanctuary, Connersville, Indiana
Join Indiana Audubon for a morning of bird banding at Mary Gray Bird Sanctuary. Bird banding provides a wealth of information on the habits of both migratory and breeding birds throughout the preserve. Banding takes place for several hours during the morning hours. Songbird banding set up begins at 6am. Observers may arrive as early as 7am to walk the nets and enjoy the banding of birds. We'll also complete point counts (listing birds seen and heard) along the way every hour.
Huron Fringe Birding Festival
May 24-June 2, 2019 – MacGregor Point Provincial Park, Port Elgin, Ontario, Canada
Join us over two four-day weekends to celebrate spring in Ontario! Migration continues north through the fringe of land that follows Lake Huron's great shoreline and channels birds up the beautiful Bruce Peninsula. From our base in MacGregor Point Provincial Park we bird near and far throughout these rich habitats. Late May captures the end of migration and the beginning of the nesting season to ensure the forests and fields are bursting with birds! Over 80 outings and events featuring top Ontario and global leaders are offered. Mike and Ken Burrell will introduce their book BEST PLACES TO BIRD IN ONTARIO at our banquet. Bill Crins, Justin Peter, Mike Runtz, Jean Iron, and Jeremy Bensette are just a few of our returning guides! Wow! Attendance limits on hikes. Online registration available from March 1, 2019.
21st Acadia Birding Festival
May 30-June 2, 2019 – Somesville Fire Station Community Room & Acadia Repertory Theater, Mount Desert (Somesville), Maine
Where there are birds, there will be birders—and with spring in full swing, Acadia National Park is an avian hotspot. So it's no surprise that bird lovers from around the country will be converging for the 21st annual Acadia Birding Festival. Experience the birding wonders of Maine, from boreal to ocean—warblers, puffins, and more. We offer field trips, pelagic trips, paddling trips, talks, social events, and evening presentations. Join our keynote speakers Doug Hitchcox, Raymond VanBuskirk, and Abby McBride, along with more than 40 experienced guides on these adventures around Acadia National Park and beyond. Don't miss our PELAGIC SEABIRD TRIP, Sat June 2. Please pre-register online. Registration opens March 1, 2019.
Dean Hale Woodpecker Festival
May 30-June 2, 2019 – Sisters, Oregon
Observe eleven different species of woodpeckers (including White-headed, Black-backed, and American Three-toed) as well as 200 other bird species who make their homes in the spectacular forests, burn areas, and diverse habitat of central Oregon's Cascade mountains and high desert. Sponsored by East Cascades Audubon Society (ECAS), this festival offers a fun, friendly, casual atmosphere that is all about the birds. The trips are affordable and guided by two local field trip leaders, with the proceeds supporting the many ECAS projects. Online registration opens April 1, 2019, at 9 am, PDT, and tours fill quickly.
Cerulean Warbler Weekend
May 31-June 2, 2019 – Hastings, Michigan
Cerulean Warbler Weekend will feature guided birding walks throughout Southwest Michigan's best hotspots, programs and talks by local wildlife experts, and, of course, the opportunity to enjoy the company of your fellow birders. Attendees will visit areas where they can find Cerulean Warbler, a bird whose numbers have been declining faster than any other North American songbird. Otis Sanctuary is also home to the elusive Henslow's Sparrow.
JUNE 2019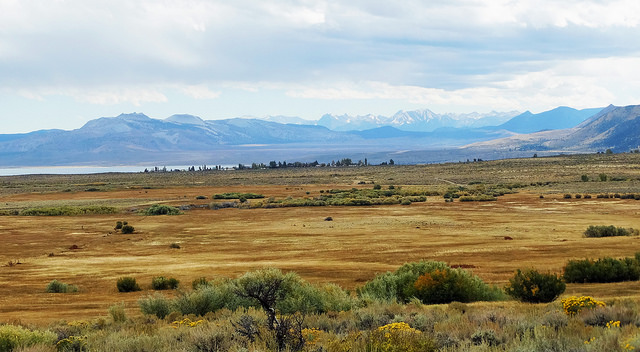 20th Annual Wings Across the Big Sky Bird Festival
June 5-7, 2019 – Glasgow, Montana
Montana Audubon will host its 20th annual Wings Across the Big Sky bird festival at the Cottonwood Inn, in Glasgow on June 7th-9th, 2019! This longstanding, community event celebrates Montana' native bird species and typically draws hundreds of wildlife enthusiasts from across the state and beyond. For 2019 the festival lead sponsor is American Prairie Reserve (APR).
Adirondack Boreal Birding Festival
June 6-9, 2019 – Hamilton County, New York
Now expanded to four days, this event features birding hikes, walks, safaris, outings, and seminars throughout Hamilton County, located in the heart of the Adirondacks. All field trips are free, but registration is required for each outdoor event.
Nesting birds, rising trout, rushing water, wildflowers, and the newborn of many species make the woods and waters of the region a desirable location to explore. While birding in the Adirondacks is enjoyable throughout the entire year, in the spring it is a place of excitement and discovery. By June, all of the birds that migrate to the Adirondack region for the summer have arrived and are in the height of breeding season!
Rangeley Birding Festival
June 7-9, 2019 – Rangeley, Maine
The Rangeley Lakes region is the premier birding destination for rare and sought-after species in New England. Deep in the heart of Maine's lush boreal forest, Rangeley provides a convenient hub to find northern specialties like Black-backed Woodpecker, Spruce Grouse, and Boreal Chickadee, as well as breeding warblers including Cape May, Bay-breasted, and Mourning.
Mono Basin Bird Chautauqua
June 14-16, 2019 – Lee Vining, California
The Mono Basin Bird Chautauqua brings birders together to enhance appreciation and understanding of the Mono Basin's diverse and abundant bird life and to educate the public about this area's value to birds and people. The Chautauqua offers over 90 field trips, workshops, and presentations with renowned bird guides, naturalists, and artists. Add live music and delicious food, and you've got yourself a fantastic long weekend in nature with friends! The Mono Basin Bird Chautauqua won a Mindful Birding Award in 2015 for adopting ethical birding guidelines and supporting conservation efforts for birds and their habitats. We're proud to practice ethical birding.
American Ornithology 2019 Meeting
June 24-28, 2019 – Anchorage, Alaska
Please join us for the 137th annual meeting of the American Ornithological Society. Opportunities to share and discuss scientific research in all areas involving birds, with a special emphasis on research and conservation focused on our 2019 theme. Symposia, workshops, field trips, and plenary presentations. Keynote address open to the public. Visit our website for more information and to register.
JULY 2019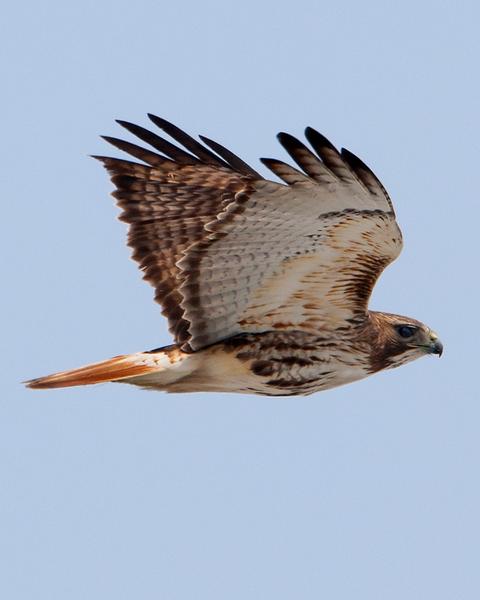 BirdsCaribbean 22nd International Conference
July 25-29, 2019 – Guadeloupe, French West Indies
The BirdsCaribbean International Conference is the largest Caribbean-based meeting for international wildlife professionals, ornithologists, educators, decision makers, the eco-tourism industry, community leaders, students and others who seek information about the latest avian research, conservation and sustainable economic initiatives that will assist in conserving Caribbean birds and their habitats. Co-hosted by the Parc National de la Guadeloupe, this year's conference is to be held in Guadeloupe, with the theme of "Keeping Caribbean Birds Aloft." During the conference, there will be an abundance of field trip options, engaging keynote speakers, workshops, symposia, round-tables, and, of course, delicious local food.
3rd Annual Raptor Fest
July 27, 2019 – Silt, Colorado
Chadd's Walking With Wildlife LLC is partnering with the Town of Silt to bring our communities the annual Raptor Festival. The Western Slope of Colorado is home to 27 raptors, which includes eagles, hawks, falcons, owls, vultures, and Ospreys. The Raptor Fest provides the opportunity to listen to and ask local experts about some of our favorite birds! The Nature's Educators from the Denver area will bring educational birds for an in-depth, instructional demonstration. This year's event is jammed-packed full of education and information all pertaining to our Raptors of the Skies!
Southwest Wings
July 31 – Aug 3, 2019 – Sierra Vista, Arizona
Southwest Wings Birding and Nature Festival is entering its 28th year in summer 2019. This is the premiere nature festival in Arizona, voted one of the top five birding and nature festivals in the country. Southwest Wings includes a keynote speaker, wildlife exhibits, vendors with birding paraphernalia, and field trips to all the birding hotspots in Southeast Arizona. We offer small group birding with a limit of ten people plus a guide. Many come to see our 15 species of hummingbirds, but many other rarities show up on our event bird list. For more information, such as lists of birds seen last year, visit our website.

AUGUST 2019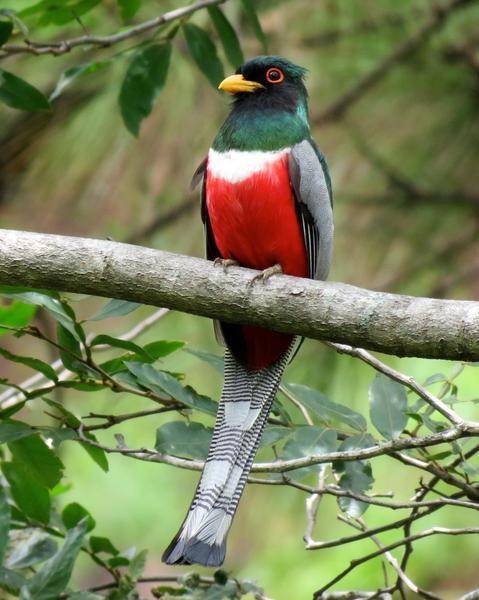 Southeast Arizona Birding Festival
August 7-11, 2019 — DoubleTree by Hilton Hotel, Tucson, Arizona
Whether your life list is 70 or 700, don't miss southeast Arizona's Sonoran Desert monsoon specialties! Elegant Trogons, Five-striped Sparrows, Red-faced Warblers—birds you've only stared at with longing in your field guide since you were a kid (or last week!). In Southeast Arizona, you can make seeing these specialty birds a reality. We invite you to join us and experience Tucson Audubon's Southeast Arizona Birding Festival this year during our beautiful monsoon season with professionally led half- and full-day field trips, programs, keynote speaker, photography workshops, extensive Nature Expo. Register at tucsonaudubon.org/festival. For more information, contact: Luke Safford, lsafford@tucsonaudubon.org.
Davis Mountains Hummingbird Celebration
August 22-25, 2019 — Fort Davis, Texas
In the heart of Texas' Chihuahuan Desert Sky Islands, Fort Davis at its elevation of 5,050 feet is known as the Hummingbird Capital of Texas! The celebration will feature hummingbird viewing field trips to the beautiful Christmas Mountains, Tule Canyon, and more. Hummingbird banding demonstrations, educational programs, and keynote speakers. For expert hummingbird enthusiasts and people who just love birdwatching and wildlife, the Davis Mountains Hummingbird Celebration offers four packed days of birding activities. Registration begins May 1, 2019, at www.fortdavis.com.
SEPTEMBER 2019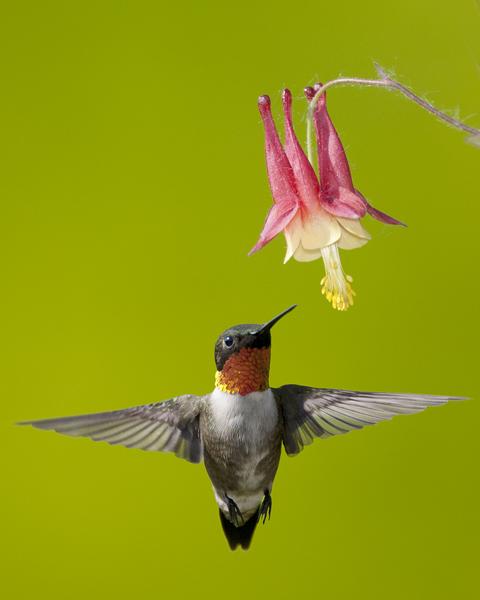 20th Annual Hummingbird Migration and Nature Celebration
September 6-8, 2019 — Strawberry Plains Audubon Center, Holly Springs, Mississippi
Join us for the Hummingbird Migration and Nature Celebration, one of the Southeast's biggest nature festivals. Highlights include renowned guest speakers, guided nature walks, live animal shows, kids activity zone, wagon rides, nature-themed arts & crafts vendors, native plant sale, and up-close views of Ruby-throated Hummingbirds being banded and released!
Puget Sound Bird Fest
September 13-15, 2019 — Frances Anderson Center, Edmonds, Washington
This acclaimed three-day event includes keynote speakers, guided walks, land and water-based field trips, exhibits, and educational activities for children and adults. Plan to spend the weekend in Edmonds, birding and meeting other birders, naturalists, photographers, and people engaged in fascinating bird research projects.
6th Annual Seatuck Long Island Birding Challenge
September 14, 2019 —Long Island, New York
Join Long Island's only island-wide birding competition to help promote bird watching, wildlife conservation, and open space preservation across the region. The event is open to all levels of experience, from expert birders to complete novices. Bird anywhere on Long Island (including Brooklyn & Queens). Register as a team or join one of ours (family and student categories available). Checklist submitted by 5 pm. All participants meet for dinner at the historic Scully Estate (5-8 pm), 550 Bay Avenue, Islip, New York. $50/person, $20/student. Fall migration promises large numbers of birds and a great diversity of species. The Birding Challenge generates critical funding for Seatuck's conservation and education work, including efforts to protect bird habitat and important bird areas.
Princeton Whooping Crane Festival
September 14, 2019 — Princeton Public School, Princeton, Wisconsin
Festival includes activities for all ages: Kids can paint birdhouses, have their faces painted, and learn about frogs, snakes, and other critters with the ever popular edutainer, David Stokes! Spend time in the artisan and vendor area to get a jump on holiday shopping! Enjoy a pancake breakfast in the cafeteria or lunch at one of the food vendors. Take in one or all of the speaker sessions.
Wings Over Willapa
September 27-29, 2019 — Ilwaco, Washington
The festival celebrates Willapa National Wildlife Refuge with a day full of classes, workshops, guided tours and more. We'll be birding by bike, barge and boat, creating feather raku pottery, learning about our local avian diversity, and hunting for animal tracks. Our tours will take you all over the Refuge and beyond. Whether you're an experienced birder or just getting acquainted with the great outdoors, nature lovers of all ages are sure to find plenty to do.
OCTOBER 2019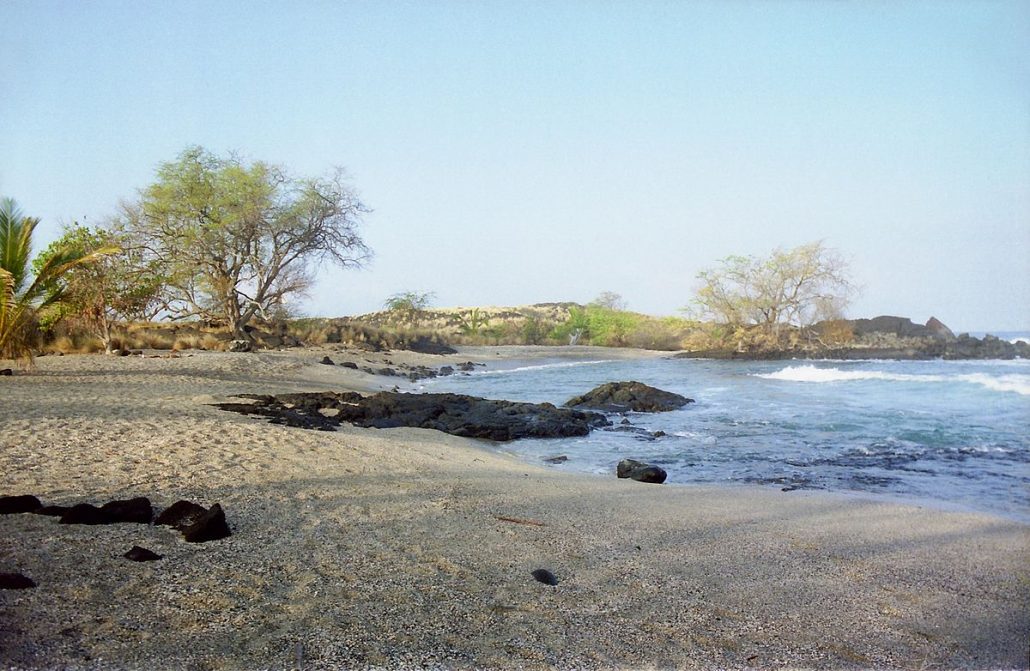 4th Annual Hawaii Island Festival of Birds
October 24-28, 2019 — Kailua-Kona, Hawaii
The festival features Hawaii's birding trail, a 90-mile route across Hawaii Island traversing desert to rain forest with elevation changes from sea level to 7,000 feet. The 2019 theme is "Migrants and Wanderers: Hawaii's Unique Avian Visitors," highlighting the migratory and accidental avian visitors. On Friday and Sunday there will be field trips to sites along the trail or pelagic birding by boat. Trade show for outdoor and birding equipment; children's corner; bird-themed arts and crafts fair; photography and art workshops; a birding film festival; and opportunities to interact with Hawaii Island naturalists and bird experts. Key speakers slated for the 2019 festival include renowned experts on wanderers and migrants:
Robin Baird, Ph.D. Hawaiian cetacean and seabird researcher with Cascadia Research
Oscar "Wally" Johnson, Ph.D., world expert on Pacific Golden Plovers
Peter Pyle, Research Scientist, Hawaiian bird authority
Lindsay Young, Ph.D., Executive Director, Pacific Rim Conservation
NOVEMBER 2019
Festival of the Cranes
November 20-23, 2019 —Bosque del Apache National Wildlife Refuge, San Antonio, New Mexico
Join us as we come together in celebration of the return of the sandhill cranes to their winter home. Rated among the top wildlife, birding, and photography events in North America, this nationally recognized festival offers over 130 events in four days. Regardless of your birding or photography skill, Festival of the Cranes offers an extraordinary opportunity for premiere photography and birding classes, as well as guided tours and hikes. Bosque del Apache National Wildlife Refuge offers expansive vistas, exquisite light, enchanting bird songs and unique proximity to the wildlife.
DECEMBER 2019
No known events.
http://www.birdseyebirding.com/wp-content/uploads/2019/02/Birders_visit_Fort_Indiantown_Gap_wikimedia.jpg
795
1200
Aaron Sidder
http://www.birdseyebirding.com/wp-content/uploads/2015/02/logo-uppercase.jpg
Aaron Sidder
2019-02-28 13:25:53
2019-07-30 15:11:56
Birding and Birdwatching Festivals and Events