By Avery T Phillips
As the second largest country in the world and home to more than 680 species of birds, Canada is a bird lover's paradise.
Canada's varied landscape has vast swaths of wilderness, rich with natural beauty. It also consists of forests, the Rocky Mountains, glaciers, swamps, rolling plains, and more lakes than any other country. It's no wonder birds have made the Great White North their home.
Let's take a look at five bird-watching sites that are perfect for avian enthusiasts and photographers alike. It's time to go birding!
Point Pelee National Park
This national park is located in southwestern Ontario in Essex County where it extends 15 kilometers into Lake Eerie. Around 370 species have been spotted here. Pelee is French for "bald."
"[Point Pelee National Park] is one of the most important bird watching locations in North America, playing host to songbirds during its annual northward migration during the spring and hawks during the fall," says To Do Canada.
Because it's the most well-known and frequented birding locations in Canada, expect Point Pelee National Park to be a busy place, especially during the Festival of Birds in May when people from all over come to watch the spring bird migrations.
The national park was named one of the top 15 birding spots in North America by Birder's World magazine and is often known as the "Warbler capital of Canada." It is a protected ecological region.
Cape St. Mary's Ecological Reserve
Cape St. Mary's Ecological Reserve is the most easily accessible seabird colony in North America and is located about 2 hours southwest of St. John's, Newfoundland.
"This captivating area is one of seven protected seabird ecological reserves," according to Newfoundland Labrador. "Its natural beauty makes it perfect for nature walks and family adventures.
Some of the seabird colonies include: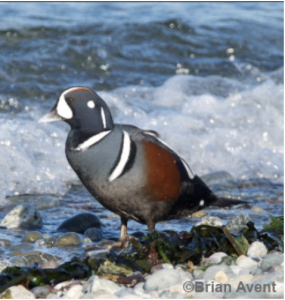 • Lesser golden plovers
• Double-crested and great cormorants
Top tip from David M. Bird, emeritus professor of wildlife biology at McGill University: Visit the nearby bogs and fens that are home to willow ptarmigan and watch whales below the seaside cliffs. Bird is also the consulting editor for the best-selling books "Birds of Canada" and "Pocket Birds of Canada."
Inglewood Bird Sanctuary
In the Calgary area, there are many different bird-watching areas. The 36-hectare wildlife reserve has more than 2 kilometers of walking trails and over 1 kilometer of nature trails throughout the forest, plus a nature center to learn more about the sanctuary.
Within the city there are two major rivers: the Bow and the Elbow. There are three large creeks, Fish Creek, Nose Creek and West Nose Creek, and a large man-made lake called the Glenmore Reservoir.
While there are natural settings for birds within the city, each year the migration of birds is hindered by metropolitan areas, as we've discussed in a previous blog post about the effects of light pollution on urban birds. Urban areas can cause migrating birds to circle and investigate lit areas, which forces them to expend unnecessary energy en route to their destination.
Machias Seal Island
Machias Seal Island is a tiny, 18-acre island between New Brunswick and Maine. It's a flat, treeless rock about 19 kilometers south of Grand Manan Island and 16 kilometers east of the Maine coast.
It's a popular and unique sanctuary for many kinds of seabirds, including the Atlantic puffin and draws visitors from around the world to observe them in the summer. Access to the island is very limited, so plan in advance.
Machias Seal Island is home to a lighthouse, which during non-nesting season, the only occupants on the island are two lighthouse keepers. The lighthouse has been maintained by the Canadian Coast Guard for over 100 years.
Sheffield Mills, Nova Scotia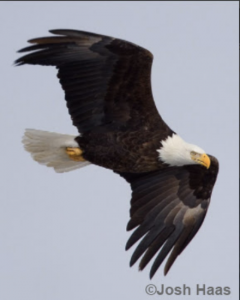 Eagles abound in the rural farming community of Sheffield Mills, located about 100 kilometers northwest of Halifax. For about three months during the winter, area farmers leave chickens and other agricultural carrion for the birds of prey in some of the surrounding fields while birders flock to the area for the event.
"The feedings — of which there are two or three per day — are one reason the eagles are drawn to the region, as well as the Annapolis Valley's slightly milder climate, which motivates birds from places like windswept Cape Breton to migrate there during the winter months," according to an article on Toronto Metro.
Chucking chicken scraps to the eagles in Sheffield Mills is a tradition that goes back decades and is celebrated each year with a festival.
Hopefully some of these destinations have inspired you to add some Canadian bird-watching sites to your list. Canada's beautiful landscapes and large expanses of wilderness are wonderful enough. If you're a birder, it's even better. And one thing is for sure: One of Canada's greatest treasures is its birds.
http://www.birdseyebirding.com/wp-content/uploads/2018/04/Screen-Shot-2018-04-11-at-12.32.54-PM.png
550
440
jake
http://www.birdseyebirding.com/wp-content/uploads/2015/02/logo-uppercase.jpg
jake
2018-04-11 12:38:17
2018-04-11 12:40:58
Bird's Eye: Best Canadian Birding Destinations